Orange Cookies
"Fresh and EASY!"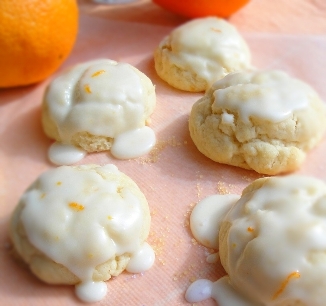 These orange cookies came to me "by accident". I was making my anisette cookies and I had a divine revelation. OK, I really didn't. But I thought, "What the heck, lemme experiment with orange zest and fresh squeezed orange juice. And WOW - I looooooove these.

Now, don't panic because of the anise. It's very very very slight and YOU DON'T have to use it. We use it tons in Italian cookie recipes. But, you're the cook. You're in charge. Yes! The kitchen is one of the places I get my way. (Ok I get my way a lot - but I don't let my family think I do.)

These orange cookies are wonderfully fresh - IF you actually squeeze your orange juice. BUT don't panic. There many substitutions and ideas you can check those out below.

These are one of those one bowl easy to make cookies. So if your hurting your brain for a last minute idea - here you go!

Thanks for visiting my site. It's a heck of a lot of fun for me to actually write it and feel like I'm touching the world and not just isolated in my kitchen. Come back often. You can book mark my "What's New" page. It shows the recipes I add every few weeks.


Orange Cookies
YIELD:
3 dozen cookies - I have halved this!
Ingredients:
* 1 cup butter, softened
* 3/4 cups sugar
* 1/4 teaspoon anise extract ( TOTALLY OPTIONAL!)
* 1 tablespoon fresh squeezed orange juice.
* 3 cups flour
* 3 teaspoons baking powder
* 1/4 teaspoon salt
* 1 egg
Glaze Ingredients:
* 1 cup powdered sugar
* milk
* 2 teaspoons of orange zest
Procedure
* Pre-heat oven to 350 F.
* Beat together butter and sugar until creamy.
* Stir in anise and orange juice
* Add dry ingredients - blend together.
* Add eggs. Blend.
* Form dough into 1-inch balls and place 2 inches apart on ungreased cookie sheet.
* Bake for 12-15 minutes.
* Cool and glaze.
What substitute works for the anise?
You don't have to use it! It's just an Italian cookie thing, part of our heritage. Instead of swapping it out. I'd just leave it out.
Curious as to what anise is?
It's a spice. It's grown on a big feathery tall plant. I've always said it has flavor like black licorice. (Which I happen to LOVE!)
Can I use orange extract for the fresh orange juice?
You probably could. BUT how hard is it to find an orange?!?!? There really is nothing like FRESH! If you have to use orange extract - then I'd say only use 1 tsp. And again, I'm not real well versed on orange extract - so lean towards your own expertise!





Thank you for reading down this far. I hope you try a couple of these Italian dessert recipes. I love to cook and share my recipes. And yeah, after several months I now have enough visitors come here and I actually get paid for writing about what I love.

Back to the top of the orange cookies.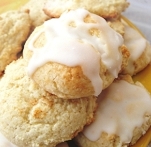 Almond Butter Cookies
Amaretto Cookies
Amaretto Lace Cookies
Almond Cookie Recipe
Anisette Cookies
Apricot Bars
Baklava Recipe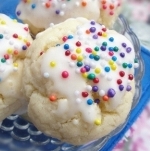 Bourbon Ball Recipe
Breakfast Cookie Recipe
Brown Sugar Cookie Recipe
Butterscotch Bars
Cappuccino Cookies
Caramel Cookie Recipe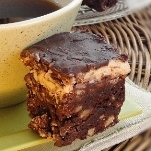 Cherry Chocolate Bars
Chewy Ginger Cookies
Chocolate Cookie Bars
Chocolate Crinkle Cookies
Chocolate Macaroons
Chocolate Mint Cookies
Chocolate Raisin Cookies
Coconut Macaroon Cookies
Coffee Brownies
Cornflake Cookies
Date Cookies
Date Bars
Eggnog Cookie Recipe
Florentine Cookies

Homemade Granola Recipe
Italian Fig Cookies
Italian Wedding Cookie Recipe
Kourabiedes
Lemon Cookie Recipe
Lemon Shortbread Recipe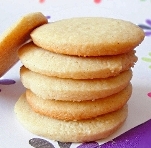 Meringue Cookie Recipe
Mint Brownie Recipe
Best Oatmeal Raisin Cookies
Orange Cookies
Peanut Butter Brownie Recipe
Pizzelle Recipe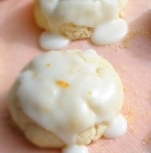 Pumpkin Bars
Pumpkin Spice Cookies
Ricotta Cheese Cookies
Rum Ball Recipe
Sesame Seed Cookies
Sour Cream Cookies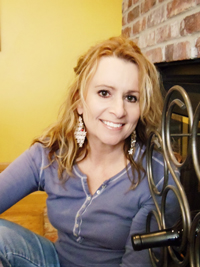 Labor Day Is Coming Up!
It's still so hot, it's hard to get excited about cranking up the over. So - there are a couple of NO BAKE stand-by's I use:
Strawberry and Marsala
Amaretto Mouse Cheesecake
The big word is NO BAKE.
And then, there's always my
Italian Drinks
collection to make a party unique and festive.
Whatever you choose for Labor Day, keep it cool. Keep it simple. And keep it safe!
Lisa
Would you like to share this page? You know how to do it! Thanks for sharing the sugar love!