Espresso Powder
"Instant Quick Flavored Desserts and Drinks"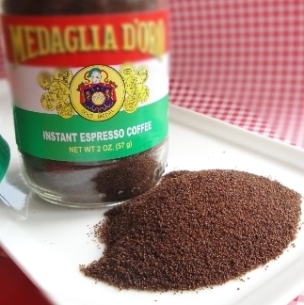 I use espresso powder in many of my
Italian Dessert Recipes
and
Italian drinks
. It's cheap quick and easy. Ok, and for me it's more about actually getting out my espresso maker which has been in the basement for 10 years. This
espresso powder
is such an easy way to go. These are the recipes on my site that use it: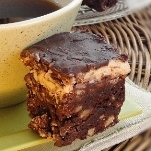 Cappuccino Cake
Cappuccino Cookies
Coffee Brownies
Coffee Frosting
Best Tiramisu Recipe
(I mention the tiramisu because it can be modified to use espresso instead of kahlua. Too, it's the most viewed recipe on my site.)
Some of these recipes I've been making for years even before the powder was on the market. Back-in-the-day I used to drip a real strong coffee. Or use the espresso maker if I was so moved. Now, I just use the easiest way. And as long as it doesn't sacrifice flavor - I'm for it.
Thanks for stopping by. While you are here check out my homepage -
Italian Dessert Recipes
- it has the top 5 most viewed recipes of the month posted.
Lisa
PS: I have seen where people make espresso powder by taking brewed grounds from your coffee machine - letting them dry and then smashing them. I say
NO THANK YOU!
But I thought I'd throw it out there in case you wanted to experiment. All in all this powder is not that expensive considering it takes a teeny tiny bit per recipe.
Where can I get this?
I buy mine at Dean and DeLuca. But don't panic if the closest Dean and Deluca is over 100 miles away. Some grocery stores carry it in the gourmet section or the International Foods Section. If not click away. You can find anything on the internet.


What would the equivalent be in one of your recipes?
Before this powder came into my life I used instant coffee. These were the ratios:


2 tablespoons instant coffee
mixed with 2 teaspoons of boiling water
Espresso beans and coffee beans - what's the difference?
The beans themselves are slightly different.
Espresso beans are roasted until dark and oily.
Back to the top of this
espresso powder
Click here to go to the home page -
Italian Dessert Recipes
.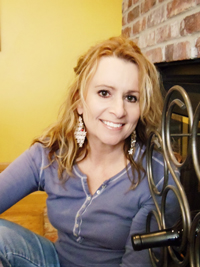 Labor Day Is Coming Up!
It's still so hot, it's hard to get excited about cranking up the over. So - there are a couple of NO BAKE stand-by's I use:
Strawberry and Marsala
Amaretto Mouse Cheesecake
The big word is NO BAKE.
And then, there's always my
Italian Drinks
collection to make a party unique and festive.
Whatever you choose for Labor Day, keep it cool. Keep it simple. And keep it safe!
Lisa
Would you like to share this page? You know how to do it! Thanks for sharing the sugar love!