Pumpkin Bars
"One bite frosting optional snack"
These pumpkin bars came from a divine revelation. Ok not really.
But I was watching a Paula Deen video where she whips up some southern-style-pumpkin-bar-type-thing. I fiddled with her recipe and morphed a bit of my grandma's
recipe for pumpkin bread
and came up with this fantastic little goodie!
My kids think the ricotta frosting makes it too sweet. I like it. So I frost half and leave half.
If this isn't exactly what you are looking for check out my other
pumpkin dessert recipes.
There's room for substitutions in this recipe - and the Italian spices are optional. Check out all kind of
substitution ideas listed below
.
And if this wasn't anywhere near what you were looking for check out my home page of
Italian Dessert Recipes
or scroll below to see the top 5 most viewed
Italian cakes
for this month.
Thanks for stopping by
Lisa
Pumpkin Bars
YIELD:
1 Pan of Pumpkin Bars
Ingredients
* 1 cup of white sugar
* 2/3 cup of brown sugar
* 1 can of pumpkin
* 1/2 cup of oil
* 1/2 cup of butter
* 3 eggs
* 2 cups of flour
* 1 teaspoon baking soda
* 2 teaspoons baking powder
* 1/4 teaspoon anise (powdered) - (see substitutions below)
* 1 1/2 teaspoon cinnamon
* 1/4 teaspoon allspice - (see substitutions below)
Frosting Ingredients:
* 1 stick of butter
* 8 ounces of ricotta (see substitution ideas below)
* 2 tsp vanilla
* 2 cups of powdered sugar
Procedure
* Preheat the oven to 350 degrees.
* Combine sugars, oil, pumpkin.
* Add eggs one at a time and beat.
* Make a well in the middle of the mixture.
* Sift the dry ingredients into the well.
* Blend all ingredients.
* Spread into a greased 9x11 pan.
* Bake for 30 minutes.
* Let the pumpkin bars cool and then frost with the ricotta cheese frosting.
* For frosting mix all ingredients together. See
notes below
for hints on working with ricotta. Too you can substitute cream cheese for the ricotta.
How do I swap the anise and allspice?
Just use cinnamon in their place. OR you can use 1/4 teaspoon of nutmeg or 1/4 teaspoon of ginger. Just make sure you come out with 2 teaspoons total.
What can I use in place of the ricotta?
Cream cheese would be fine. So would neufchatel. We just don't use it much in Italian dessert recipes - but it will work and taste just fine.
Is the ricotta too runny?
I drain mine for several hours before making the frosting. Then I squeeze it with a paper towel before I beat it with the other ingredients. Too, using ricotta will make a more softer and spread able frosting than if you use neufatchel or cream cheese.
How high do these rise?
These rise a little higher than I can open my mouth. I used a 9 x 11, so perhaps a larger pan if you want a flatter bar.
Back to the top of the
pumpkin bars.
Pumpkin Dessert Recipes List

Pumpkin Bread
Pumpkin Cake
Pumpkin Bars
Pumpkin Biscotti
Pumpkin Spice Cookies
Recipe For Pumpkin Cheesecake
#1 Anisette Cookies #2 Italian Wedding Cookie Recipe #3 Pizzelle Recipe #4 Ricotta Cheese Cookies #5 Meringue Cookie Recipe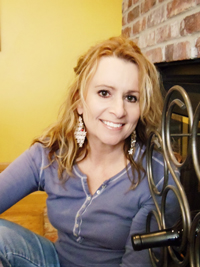 Memorial Day and Warmer Weather Treats!
It's finally warming up! In my neck of the woods we had SNOW on May 2nd. Now were on to the warm weather sweet treats!
I started celebrating by having a Sangria last night. Sangria is so easy to make - and the trick to making it spectacular is - following the super easy procedure. IF you need a brush up see:
How to Make Sangria
As for Memorial Day Goodies - I bake the LESS sticky stuff if I have to travel. And something that the kids can grab with their fingers as they cruise by the dessert table and run off to their next game. Cookies and brownies work the best for this!
The past month, these are my top five most viewed cookie recipes:
#1
Anisette Cookies
#2
Italian Wedding Cookie Recipe
#3
Pizzelle Recipe
#4
Ricotta Cheese Cookies
#5
Meringue Cookie Recipe
Have a fun filled Memorial Day!
Lisa
Would you like to share this page? You know how to do it! Thanks for sharing the sugar love!