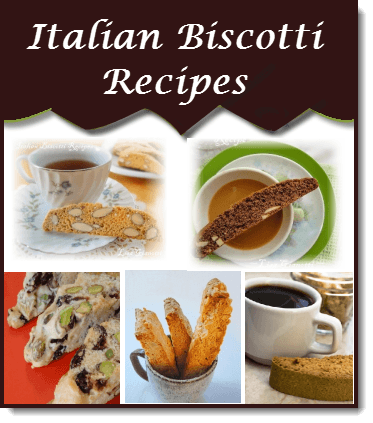 An Italian biscotti recipe usually has four parts:
Two parts flour
One part sugar
Flavorings
Nuts - most of the time.
In the past few years some of the coffee houses have gone crazy with wild ideas and odd biscottis - and they have strayed from the traditional Italian biscotti recipe. And because those coffee houses go off the charts with their wierdness, they usually need preservatives to keep the color or to keep them from molding because they have eggs in them. A traditional old school recipe won't have that. And you can read about that in the history of biscotti if you are interested.
I haven't gotten to the point where I experiment with craziness. I just can't do that - yet. Maybe someday I'll lighten up and try making that stuff. Just not ready yet. (Although I did get kinda experiment-ey with the Cranberry Pistachio Biscotti.
For the most part you will notice the biscotti recipes here on my site do have egg, and do have a tad of oil. But they are more of the old-school traditional types. My great grandmother used to make these.
You should be able to make biscotti successfully first time around. Here's why:
the ingredients are normal
the directions are easy!
The big thing to keep in mind is to set enough time aside for two bakings!