Buttery almond balls are
more than a holiday almond cookie recipe
with candied red cherries. You can swap out the candied cherries for a million other things. See the ideas in the
substitutions and FAQs
below
These cookies are quite popular in our
Italian cookie recipes
. My great grandma used to call them jelly cookies, others call them thumbprint cookies.
I was looking for a holiday cookie recipe that was Italian and something like I had when my great grandma had her cookie trays. And
*poof*
I found this poking around the net and of all places it was in the Southern Foods section (
*gasp*
) of about.com.
If this isn't the kind of almond cookie recipe you - check out some of my other these other almond cookie variations:
Amaretto Cookies
Crescent Flat Sugar Cookie - made with Amaretto
Almond Butter Cookies
Made with ground almonds.
Thanks for stopping by and check out my home page of
Italian dessert recipes
, while you are here.
Lisa
Almond Cookie Recipe
Buttery almonds balls for any occasion
Yield: Makes 24 to 30 buttery almond balls.
Ingredients
* 1 cup unsalted butter, room temperature
* 1/2 cup granulated sugar
* 2 eggs, separated
* 1/4 teaspoon almond extract
* 1/2 teaspoon vanilla extract
* 2 1/2 cups all-purpose flour
* 2 tablespoons milk
* 1 cup
sliced
almonds
* 12 to 15 candied red and green cherries, halved
Procedure
* Preheat oven to 350 degrees.
* Cream the butter then beat sugar in gradually.
* Add the egg yolks and extracts and beat until fluffy.
* Stir in about half the flour; add the milk then beat well.
* Stir in the remaining flour and knead just until blended in.
* Shape into small balls, roll in lightly beaten egg whites, then in the almonds.
* Place on greased baking sheets and press a half cherry into the center of each ball.
* Bake for about 20 minutes, until lightly browned on bottoms.
* Cool on rack.
Lotsa things work.


any jam
almond paste
raisins soaked in rum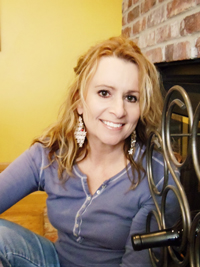 Labor Day Is Coming Up!
It's still so hot, it's hard to get excited about cranking up the over. So - there are a couple of NO BAKE stand-by's I use:
Strawberry and Marsala
Amaretto Mouse Cheesecake
The big word is NO BAKE.
And then, there's always my
Italian Drinks
collection to make a party unique and festive.
Whatever you choose for Labor Day, keep it cool. Keep it simple. And keep it safe!
Lisa
Would you like to share this page? You know how to do it! Thanks for sharing the sugar love!