Cappuccino Cake
"Coffee and chocolate in one delicious bite!"
This
cappuccino cake
is part of of my
coffee dessert recipes
collection.
The cake portion is a simple chocolate torte - and the custard is where you get the cappuccino- and that's from the instant
Espresso Powder
. (Don't worry about it - if you don't have it. There are work arounds
see below.
)
The cake is a chocolate torte (easy!) - and life is good if you just want to make it.
If this wasn't exactly what you were looking for - but want a cappuccino flavored dessert check out my: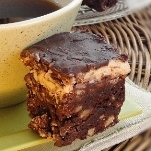 Cappuccino Cake
Cappuccino Cookies
Coffee Brownies
Coffee Frosting
Best Tiramisu Recipe
(I mention the tiramisu because it can be modified to use espresso instead of kahlua. Too, it's the most viewed recipe on my site.)
Scroll below to see the
substitutions and FAQs
and the full list of
Italian Cakes
I have on my site.
Thanks for stopping by.
Lisa
Cappuccino Cake
YIELD:
One 9 inch cake
Ingredients
* 6 squares of semi-sweet baking chocolate
* 6 eggs separated
* 3 egg yolks
* 1/2 cup plus 1 tablespoon of butter
* 1/2 cup of almonds
* 1 1/4 cups of sugar
* 1/3 cup espresso (if using the espresso powder, the jar will give directions)
Ingredients
for Cappuccino Zabaglione (the coffee flavored custard sauce):
* 3 egg yolks
* remainder of the sugar
Procedure
* Preheat oven to 350 degrees F.
* Coat a spring pan with a tablespoon of butter.
* Carefully coat with some of the almonds just to cover the bottom.
* Place that pan in the refrigerator while you prepare the cake batter
* Melt the chocolate with the remaining butter over a double boiler.
* Set aside to cool.
* In a separate bowl beat egg whites until stiff peaks form.
* In another bowl, beat together 3/4 cups plus 2 tablespoons sugar and 6 of the egg yolks until light and fluffy.
* Mix in the melted chocolate and beat until creamy.
* Use a spatula to gently fold in egg whites and the remaining almonds.
* Pour the batter in the prepared spring form pan and bake until center comes out dry - about 40 minutes.
Procedure for Cappuccino Zabaglione
* Combine the 3 remaining egg yolks and remaining sugar in the top pan of a double boiler. Beat until fluffy. I use a whisk.
* Add the prepared espresso and whisk constantly until the mixture becomes thick and foamy. Don't boil.
* Invert the cake and pour the hot sauce over immediately.
* To serve the dessert cold - set the cooked sauce aside and when its cold fold in one stiffly beaten egg white. Then pour over cake right before serving.
Recipe adapted from De' Medici Kitchen as seen on Public Television and sponsored by Braun
Where's the flour?
Not here! This is more of a torte - but not. Okay, that's like talking out of both sides of my mouth. Let me explain. Tortes are generally dense cakes made without flour. And true there is no flour in this cappuccino cake. BUT this cake isn't dense because you work with the egg whites and fold them into the cake.
Waht Can I substitute for the instant espresso powder?
Use instant coffee crystals:


2 tablespoons instant coffee
mixed with 2 teaspoons of boiling water
you could also try very STRONG brewed coffee
How is espresso different from coffee?
The beans are slightly different. An espresso bean is roasted until it becomes dark and oily.


No slivered almonds?
Don't worry! I only did that because I'm an over-achiever Type A personality. The recipe actually calls for finely chopped almonds. And for that matter I think this cappuccino cake would turn out just as lovely if you tried walnuts!
Back to the top of this
Cappuccino Cake
Click here to go to the home page -
Italian Dessert Recipes
.
Other Italian Cakes
Other
Italian Cake Recipes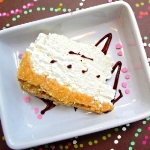 Almond Cake Recipe
Almond Pound Cake
Amaretto Cake Recipe
Amaretto Mousse Cheesecake
Apple Pound Cake
Applesauce Cake Recipe
Beer Cake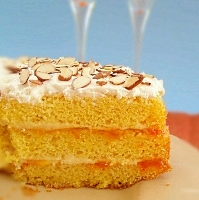 Blueberry Cake Recipe
Blueberry Coffee Cake Recipe
Cappuccino Cake
Cassata Cake
Caramel Cake
Chocolate Amaretto Cake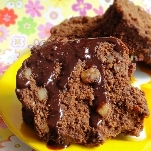 Chocolate Buttermilk Cake
Chocolate Torte Recipe
Chocolate Walnut Cake
Coconut Layer Cake
Coconut Cake Recipe
Date Bread
Double Chocolate Brownie Recipe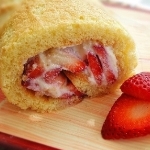 Eggnog Cake Recipe
Flourless Chocolate Torte
Fresh Strawberry Cake Recipe
Gluten Free Chocolate Cake Recipe
Harvey Wallbanger Cake
Italian Cream Cake Recipe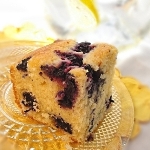 Italian Rum Cake Recipe
Jelly Roll Recipe
Key Lime Cake
Lady Fingers Recipe
Lemonade Cake
Lemon Layer Cake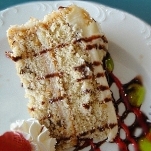 Lemon Pound Cake
Mint Brownie Recipe
Peach Cake Recipe
Poppyseed Cake Recipe
Recipe For Chocolate Cheesecake
Pear Cake Recipe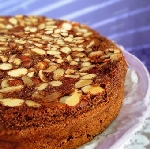 Pineapple Carrot Cake
Pistachio Cake Recipe
Plum Cake Recipe
Pumpkin Cake
Pumpkin Bread Recipe
Recipe For Chocolate Cheesecake

Recipe For Pumpkin Cheesecake
Ricotta Cake
Spice Cake Recipe
Sour Cream Cake Recipe
The BEST Tiramisu Recipe
Walnut Cake Recipe
Whipped Cream Recipe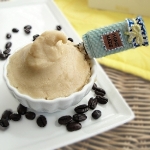 Yogurt Cake Frostings - Glazes - Icings

Click here to see my

cake frosting recipes

.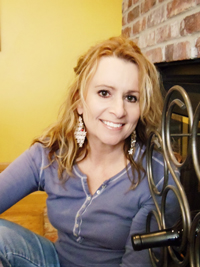 Memorial Day and Warmer Weather Treats!
It's finally warming up! In my neck of the woods we had SNOW on May 2nd. Now were on to the warm weather sweet treats!
I started celebrating by having a Sangria last night. Sangria is so easy to make - and the trick to making it spectacular is - following the super easy procedure. IF you need a brush up see:
How to Make Sangria
As for Memorial Day Goodies - I bake the LESS sticky stuff if I have to travel. And something that the kids can grab with their fingers as they cruise by the dessert table and run off to their next game. Cookies and brownies work the best for this!
The past month, these are my top five most viewed cookie recipes:
#1
Anisette Cookies
#2
Italian Wedding Cookie Recipe
#3
Pizzelle Recipe
#4
Ricotta Cheese Cookies
#5
Meringue Cookie Recipe
Have a fun filled Memorial Day!
Lisa
Would you like to share this page? You know how to do it! Thanks for sharing the sugar love!