Bourbon Ball Recipe
"Chocolate Gingersnaps and Bourbon for a kick!"
This bourbon ball recipe
packs a punch!
When I'm shaping the cookies I can feel the coolness of the alcohol on my hands.
This is a standby in my
Italian cookie recipes
. We've used it forever on our holiday cookie trays.
There are oodles of
substitutions ideas (see below)
. Feel free to experiment, but stick with the ratios- so that these hold together well.
If this wasn't exactly what you were looking for - and you are hunting for an
Italian Holiday Cookie Platter.
Here's what I make.
These are the same
Italian Dessert Recipes
passed down to me from my grandma and great-grandma:
(Thanks for stopping by!)-
Lisa
Our Italian Holiday Cookie Platter:
Sesame Seed Cookies
Anisette Cookies
Almond Thumbprint Cookies
Date Bars
Bourbon Ball Recipe
These pack a serious punch!
Ingredients
* 1 cup gingersnaps (see substitution ideas below)
* 1 cup chopped walnuts
* 1 cup confectioners sugar
* 3 teaspoons unsweetened cocoa powder
* 1/4 cup bourbon
* 1 1/2 teaspoons light corn syrup
* 1/3 cup cocoa and confectioners sugar
Procedure
* Combine gingersnap crumbs, finely chopped walnuts, sugar and cocoa.
* Blend the bourbon and the corn syrup together.
* Add the gingersnap crumb mixture and mix well.
* Shape into 1 inch balls and roll in confectioners sugar and cocoa mixture.
* Put these in airtight container like a Tupperware and refrigerate at least 24 hours before serving.
Can I substitute the ground walnuts?
Italian dessert recipes
don't usually use pecans. However, that bein said - you could use them though. The cooking police wouldn't write a violation.
Can I substitute the bourbon?
Uh, probably. But this is a BOURBON BALL RECIPE
Looking for an alternative for the gingersnaps?
There tons of alternatives. BUT you may need to add a bit of spices to get the bourbon to flavor. I've noted those to the right of the suggestions:
chocolate wafers - may need a touch of ginger and nutmeg.
graham cracker crumbs - I'd add cloves, nutmeg, ginger.
and my least favorite EVER - vanilla wafers. The amount of spices needed to flavor a vanilla wafer would take too much scrolling to list. But it's doable.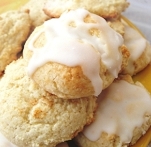 Almond Butter Cookies
Amaretto Cookies
Amaretto Lace Cookies
Almond Cookie Recipe
Anisette Cookies
Apricot Bars
Baklava Recipe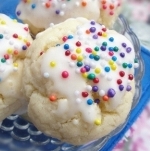 Bourbon Ball Recipe
Breakfast Cookie Recipe
Brown Sugar Cookie Recipe
Butterscotch Bars
Cappuccino Cookies
Caramel Cookie Recipe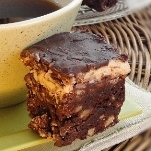 Cherry Chocolate Bars
Chewy Ginger Cookies
Chocolate Cookie Bars
Chocolate Crinkle Cookies
Chocolate Macaroons
Chocolate Mint Cookies
Chocolate Raisin Cookies
Coconut Macaroon Cookies
Coffee Brownies
Cornflake Cookies
Date Cookies
Date Bars
Eggnog Cookie Recipe
Florentine Cookies

Homemade Granola Recipe
Italian Fig Cookies
Italian Wedding Cookie Recipe
Kourabiedes
Lemon Cookie Recipe
Lemon Shortbread Recipe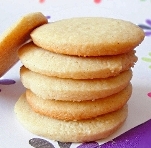 Meringue Cookie Recipe
Mint Brownie Recipe
Best Oatmeal Raisin Cookies
Orange Cookies
Peanut Butter Brownie Recipe
Pizzelle Recipe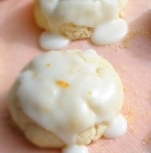 Pumpkin Bars Pumpkin Spice Cookies Ricotta Cheese Cookies Rum Ball Recipe Sesame Seed Cookies Sour Cream Cookies

Back to the top of this

Bourbon Ball Recipe

See the home page -

Italian dessert recipes

.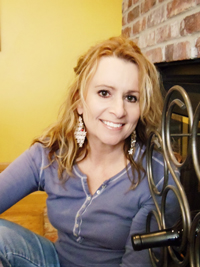 Memorial Day and Warmer Weather Treats!
It's finally warming up! In my neck of the woods we had SNOW on May 2nd. Now were on to the warm weather sweet treats!
I started celebrating by having a Sangria last night. Sangria is so easy to make - and the trick to making it spectacular is - following the super easy procedure. IF you need a brush up see:
How to Make Sangria
As for Memorial Day Goodies - I bake the LESS sticky stuff if I have to travel. And something that the kids can grab with their fingers as they cruise by the dessert table and run off to their next game. Cookies and brownies work the best for this!
The past month, these are my top five most viewed cookie recipes:
#1
Anisette Cookies
#2
Italian Wedding Cookie Recipe
#3
Pizzelle Recipe
#4
Ricotta Cheese Cookies
#5
Meringue Cookie Recipe
Have a fun filled Memorial Day!
Lisa
Would you like to share this page? You know how to do it! Thanks for sharing the sugar love!