Almond Pound Cake
A quick make with almond paste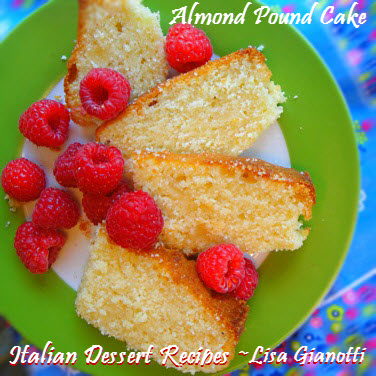 This almond pound cake is made with almond paste.
Italian cakes
and
Italian bread recipes
are more of our denser desserts. And that's what this almond paste does for you - gives you that nice moist dense cake.
If you have never used almond paste before - it's not scary. You can find it in the baking section of the grocery store - it's not dirt cheap, but you won't have to skip the utility bill either to buy it.
A big thing with this almond pound cake recipe (and I mention it in the procedure section) is, you gotta be friendly with your mixer. You gotta know your speeds. You gonna use two of them. The "fast" and the "just mix don't kill it" speed.
To get the almond paste blended is one speed, and then when you combine - be careful. This is where a lot of people quit thinking. When you combine all your ingredients you want to do just that - c-o-m-b-i-n-e. Not kill. Not - just get it over with. Just combine.
Why?
Because over-beating will get you a tough pound cake. We are going for a dense moist pound cake. And just paying attention to your mixer speeds will get you that professional bakery quality.
This almond pound cake is one of those
easy cake recipes
that's hard to go wrong with. And I just gave you the mixer-tip to put you on top of the other "amateurs" out there. You should score good with this one.
Bake on!
Lisa
Italian Dessert Recipes
Website Owner and Developer
Hey, I'd love it if you - "Like Me" - (left column - scroll below)
Almond Pound Cake
YIELD: 1 Pound Cake

INGREDIENTS:

* 1 - 7 ounce box of almond paste, grated

* 1 cup white sugar

* 1 cup of butter

* 4 eggs

* 2 cups white flour

* 1 tsp baking powder

* 1/2 cup of milk

Procedure:

* Preheat oven to 325 degrees

* Spray or grease a a 9x5 loaf pan (or I use bundt pan, or my spring form with the "hole" in the middle)

* Get out your electric mixer - because you will need it to break apart the almond paste

* Place the almond paste, sugar and butter in a bowl. Break apart the almond paste with your hands.(If you don't you will burn out your beater motor trying to get it to blend!)

* Blend those ingredients together with your mixer. But look at it real good to make sure you have the paste blended in. (It can be stubborn!)

* Add your eggs ONE at a time, beating well after each egg.

* Beat on high until "fluffy"

* Sift together your baking powder and flour (yes, sifting is a v-e-r-y good thing, so try not to skip!)

* Add the sifted flour/powder alternately with the milk to your almond-egg-butter-sugar mixture.

* Here's where you DON'T want to beat it hard - crank the mixer down and blend the ingredients. (If you keep it on high - your cake will be tough)

* Bake for for 75 minutes or until you pass the toothpick test

* TIP: You never know what kind of oven a recipe author has - so set your timer to 5 minutes before the suggested finish time. That way you don't risk YOUR cake coming out dry!
Can I substitute the almond paste?
Nope. Not here. Not only are you looking for the dense texture of a pound cake - but the almond paste give a unique "grain" to the texture. "Subbing" it out won't get that. If you really want to use an almond flavoring, I'd suggest you try my
almond cake recipe
, it uses almond flavor. It's super easy. And if you can wait a day after cooking - it will settle into a denser type cake. But short answer - don't sub on this almond pound cake.
What are some other serving ideas ideas?
Italian cakes and
Italian bread recipes
carry a lot of similarities. These are denser, richer - and we don't doctor them up much. We let the bread or pound cake speak for itself. However, you notice my almond pound cake has raspberries pictured. That's because raspberries were on sale that morning. So here's a few things I noticed my grandma serving with pound cakes
fresh whipped cream (see whipped cream recipe, if you need a refresher)
cafe amaretto (served on the side)
smaller fruits - like berries
and if you're really crazy, like my dad - he poured his wine on the cake!
Back to the top of the
almond pound cake
.
Other
Italian Cake Recipes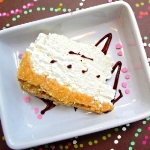 Almond Cake Recipe
Almond Pound Cake
Amaretto Cake Recipe
Amaretto Mousse Cheesecake
Apple Pound Cake
Applesauce Cake Recipe
Beer Cake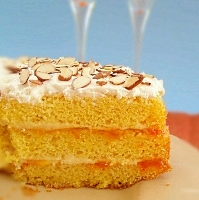 Blueberry Cake Recipe
Blueberry Coffee Cake Recipe
Cappuccino Cake
Cassata Cake
Caramel Cake
Chocolate Amaretto Cake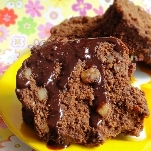 Chocolate Buttermilk Cake
Chocolate Torte Recipe
Chocolate Walnut Cake
Coconut Layer Cake
Coconut Cake Recipe
Date Bread
Double Chocolate Brownie Recipe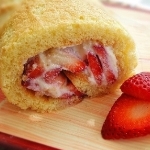 Eggnog Cake Recipe
Flourless Chocolate Torte
Fresh Strawberry Cake Recipe
Gluten Free Chocolate Cake Recipe
Harvey Wallbanger Cake
Italian Cream Cake Recipe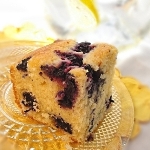 Italian Rum Cake Recipe
Jelly Roll Recipe
Key Lime Cake
Lady Fingers Recipe
Lemonade Cake
Lemon Layer Cake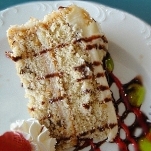 Lemon Pound Cake
Mint Brownie Recipe
Peach Cake Recipe
Poppyseed Cake Recipe
Recipe For Chocolate Cheesecake
Pear Cake Recipe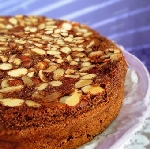 Pineapple Carrot Cake
Pistachio Cake Recipe
Plum Cake Recipe
Pumpkin Cake
Pumpkin Bread Recipe
Recipe For Chocolate Cheesecake

Recipe For Pumpkin Cheesecake
Ricotta Cake
Spice Cake Recipe
Sour Cream Cake Recipe
The BEST Tiramisu Recipe
Walnut Cake Recipe
Whipped Cream Recipe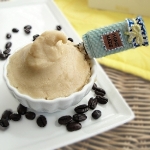 Yogurt Cake Frostings - Glazes - Icings

Click here to see my

cake frosting recipes

.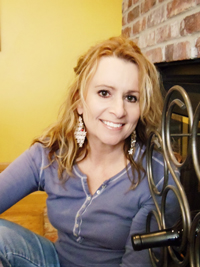 Memorial Day and Warmer Weather Treats!
It's finally warming up! In my neck of the woods we had SNOW on May 2nd. Now were on to the warm weather sweet treats!
I started celebrating by having a Sangria last night. Sangria is so easy to make - and the trick to making it spectacular is - following the super easy procedure. IF you need a brush up see:
How to Make Sangria
As for Memorial Day Goodies - I bake the LESS sticky stuff if I have to travel. And something that the kids can grab with their fingers as they cruise by the dessert table and run off to their next game. Cookies and brownies work the best for this!
The past month, these are my top five most viewed cookie recipes:
#1
Anisette Cookies
#2
Italian Wedding Cookie Recipe
#3
Pizzelle Recipe
#4
Ricotta Cheese Cookies
#5
Meringue Cookie Recipe
Have a fun filled Memorial Day!
Lisa
Would you like to share this page? You know how to do it! Thanks for sharing the sugar love!