Eggnog Cake Recipe
"Rum soaked cake layers, with apricot preserves and eggnog filling"
This
eggnog cake recipe
has an eggnog filling with apricot preserves (or you can make my
apricot jam recipe
) and rum soaked yellow cake. It's one of those fairly easy
Italian cakes
(
if
you use a cake mix). The only potential tricky part is getting 3 nice even layers sliced after the cake cools.
I served this
eggnogg cake
on Christmas Day. But I made it twenty four hours ahead of time. And
that
is what makes it primo! Sitting.
Originally my father-in-law requested my
Italian Rum Cake Recipe
. I make that so often, I wanted to twist up this holiday a bit.
So, I thumbed through my Italian grandma's Navy Service League cookbook looking for something that would keep everyone happy. And I found this
eggnog cake recipe
. I felt justified since this is similar to a rum cake (since the three layers are sprinkled with rum). Thankfully the recipe was GREAT. And *whew*, the peace was kept this holiday season. This was superb!
A big key to the superb flavor? Make sure this cake has a good 24 hours of rest to let the flavors permeate!
Thanks for stopping by -
Lisa
Italian Dessert Recipes
Website Owner and Developer
"Like Me"
"Like Me"
"Like Me"
Please
Eggnog Cake Recipe
YIELD:
One 9 inch cake
Ingredients
* 2 Tbsp of cornstarch
* 1/4 cup of sugar
* 2 cups eggnog (not LOWFAT - real eggnog!)
* 1 pkg lemon or butter cake mix
* 6 Tbsp of rum
* 3/4 cups of apricot jam or preserves (see my
apricot jam recipe
- if you want to make the jam)
* 2 cups all-purpose flour
* 1/2 cup of whipping cream (See -
whipped cream recipe
if you need help on how to whip it.)
* 1/4 cup sliced almonds, toasted
Procedure
* In sauce pan mix cornstarch and sugar and eggnog
* Cook overhigh heat until mixture boils and thickens.
* Cover and cool.
* Prepare cake batter as package directs. Pour into springform pan.
* Bake as directed. Cool on rack.
* To assemble - split cake into 3 thin layers.
* Place bottom layer on flat cake plate.
* Sprinkle with 2 tablespoons of rum.
* Spread with half of apricot jam/preserves.
* Cover with half chilled eggnog filling
* Repeat process with second layer
* Top with last layer an sprinkle with remaining 2 tablespoons of rum.
* Frost top with whipped cream. (I usually wait until serving to add the whipped cream.) Need to know how to make whipped cream? See -
whipped cream recipe
.
* Sprinkle with almonds.
* Refrigerate till serving.
Can I skip the rum?
You can - but do you really want to?


If I skip it - what can I use?
Hmmm - I would go for:
espresso
orange juice
white wine
The trick to slicing please!
Let the cake cool. Like totally cool. If you got the crusty edges from greasing the pan that's a start:
use a serrated knife
work around the edges of the cake to mark where the cut will be
gradually work around again slicing in a little deeper using the same edges marks as a guide.
NOTE:
I saw the ladies in PTA use dental floss to slice the layers. (I never have. It's worth a try.)
Apricot Jam, Jelly Or Preserves?
Preserves have chunks - good to use. Jam has lumps or chunks - good to use. Jelly is smooth - not really the texture we want in this cake. But it's your call.
Go to the Home page. Click here -
Italian Dessert Recipes
.
Other
Italian Cake Recipes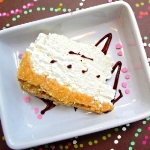 Almond Cake Recipe
Almond Pound Cake
Amaretto Cake Recipe
Amaretto Mousse Cheesecake
Apple Pound Cake
Applesauce Cake Recipe
Beer Cake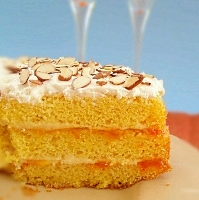 Blueberry Cake Recipe
Blueberry Coffee Cake Recipe
Cappuccino Cake
Cassata Cake
Caramel Cake
Chocolate Amaretto Cake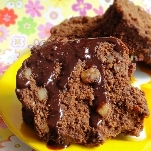 Chocolate Buttermilk Cake
Chocolate Torte Recipe
Chocolate Walnut Cake
Coconut Layer Cake
Coconut Cake Recipe
Date Bread
Double Chocolate Brownie Recipe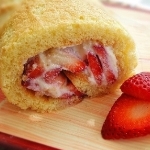 Eggnog Cake Recipe
Flourless Chocolate Torte
Fresh Strawberry Cake Recipe
Gluten Free Chocolate Cake Recipe
Harvey Wallbanger Cake
Italian Cream Cake Recipe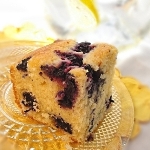 Italian Rum Cake Recipe
Jelly Roll Recipe
Key Lime Cake
Lady Fingers Recipe
Lemonade Cake
Lemon Layer Cake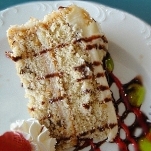 Lemon Pound Cake
Mint Brownie Recipe
Peach Cake Recipe
Poppyseed Cake Recipe
Recipe For Chocolate Cheesecake
Pear Cake Recipe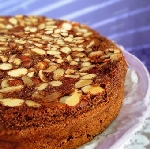 Pineapple Carrot Cake
Pistachio Cake Recipe
Plum Cake Recipe
Pumpkin Cake
Pumpkin Bread Recipe
Recipe For Chocolate Cheesecake

Recipe For Pumpkin Cheesecake
Ricotta Cake
Spice Cake Recipe
Sour Cream Cake Recipe
The BEST Tiramisu Recipe
Walnut Cake Recipe
Whipped Cream Recipe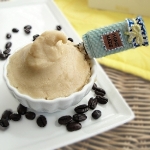 Yogurt Cake
Frostings - Glazes - Icings
Click here to see my
cake frosting recipes
.
Back to the top of this
Eggnog Cake Recipe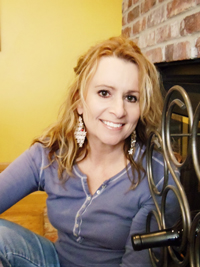 Memorial Day and Warmer Weather Treats!
It's finally warming up! In my neck of the woods we had SNOW on May 2nd. Now were on to the warm weather sweet treats!
I started celebrating by having a Sangria last night. Sangria is so easy to make - and the trick to making it spectacular is - following the super easy procedure. IF you need a brush up see:
How to Make Sangria
As for Memorial Day Goodies - I bake the LESS sticky stuff if I have to travel. And something that the kids can grab with their fingers as they cruise by the dessert table and run off to their next game. Cookies and brownies work the best for this!
The past month, these are my top five most viewed cookie recipes:
#1
Anisette Cookies
#2
Italian Wedding Cookie Recipe
#3
Pizzelle Recipe
#4
Ricotta Cheese Cookies
#5
Meringue Cookie Recipe
Have a fun filled Memorial Day!
Lisa
Would you like to share this page? You know how to do it! Thanks for sharing the sugar love!