Lemon Frosting Recipe
Embarassingly EASY!
This lemon frosting recipe is so embarassingly easy - I hesitated to even post it. BUT it goes soooo well with the
yogurt cake
and the
lemon pound cake
! And to think the combo was my kids suggesstion. "Out of the mouth of babes..."
This frosting is no deep dark secret. It sits in that Betty Crocker stand by all cookbook. The one with the red and white cover (and burn marks if it's mine). This will pair well with several of the other Italian cakes on my site - (like the
sour cream cake
!). Scroll below to see the photos and recipe links to these!
Only three ingredients - and a REAL lemon is a must. This frosting is a trillion times better than any frosting in a can! And yes, you NEED to use real lemons. No plastic fake fruit gross tasting lemon juice! Please! Your store has lemons. Pick one up!
Lemon Frosting Recipe
YIELD:
A little over a cup
Ingredients:
* 2 cups of powdered sugar
* 5 tablespoons of butter
* 1 tsp of lemon zest
* 1 - 2 teaspoons of lemon juice
Procedure
* Place butter over medium heat in a saucepan.
* Melt and add powdered sugar.
* Stir until all the lumps are gone.
* Add grated lemon zest.
* Kind of eye the lemon juice - it all depends on how runny or thick you want your frosting.
Straight outta Betty Crocker cook book
Can I use margarine instead of butter?
Yeah, you can. I'm just a margarine-hater. I think I've maybe bought it twice in my life - and I'm close to 50 years old.
Why a real lemon and not juice?
Fresh is always best! And that stuff in the little plastic lemon ISN'T fresh! It doesn't matter what they advertise! That lemon juice has sat in that plastic long enough to taste like plastic lemon. Just buy a lemon, really!



Back to the top of the lemon frosting recipe.






Other

Italian Cake Recipes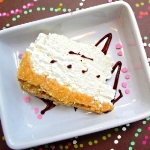 Almond Cake Recipe
Almond Pound Cake
Amaretto Cake Recipe
Amaretto Mousse Cheesecake
Apple Pound Cake
Applesauce Cake Recipe
Beer Cake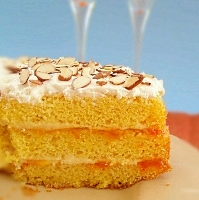 Blueberry Cake Recipe
Blueberry Coffee Cake Recipe
Cappuccino Cake
Cassata Cake
Caramel Cake
Chocolate Amaretto Cake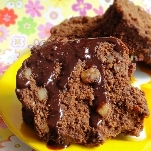 Chocolate Buttermilk Cake
Chocolate Torte Recipe
Chocolate Walnut Cake
Coconut Layer Cake
Coconut Cake Recipe
Date Bread
Double Chocolate Brownie Recipe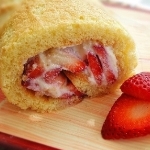 Eggnog Cake Recipe
Flourless Chocolate Torte
Fresh Strawberry Cake Recipe
Gluten Free Chocolate Cake Recipe
Harvey Wallbanger Cake
Italian Cream Cake Recipe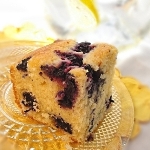 Italian Rum Cake Recipe
Jelly Roll Recipe
Key Lime Cake
Lady Fingers Recipe
Lemonade Cake
Lemon Layer Cake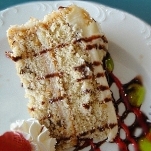 Lemon Pound Cake
Mint Brownie Recipe
Peach Cake Recipe
Poppyseed Cake Recipe
Recipe For Chocolate Cheesecake
Pear Cake Recipe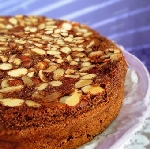 Pineapple Carrot Cake
Pistachio Cake Recipe
Plum Cake Recipe
Pumpkin Cake
Pumpkin Bread Recipe
Recipe For Chocolate Cheesecake

Recipe For Pumpkin Cheesecake
Ricotta Cake
Spice Cake Recipe
Sour Cream Cake Recipe
The BEST Tiramisu Recipe
Walnut Cake Recipe
Whipped Cream Recipe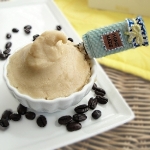 Yogurt Cake Frostings - Glazes - Icings

Click here to see my

cake frosting recipes

.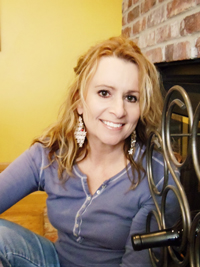 Memorial Day and Warmer Weather Treats!
It's finally warming up! In my neck of the woods we had SNOW on May 2nd. Now were on to the warm weather sweet treats!
I started celebrating by having a Sangria last night. Sangria is so easy to make - and the trick to making it spectacular is - following the super easy procedure. IF you need a brush up see:
How to Make Sangria
As for Memorial Day Goodies - I bake the LESS sticky stuff if I have to travel. And something that the kids can grab with their fingers as they cruise by the dessert table and run off to their next game. Cookies and brownies work the best for this!
The past month, these are my top five most viewed cookie recipes:
#1
Anisette Cookies
#2
Italian Wedding Cookie Recipe
#3
Pizzelle Recipe
#4
Ricotta Cheese Cookies
#5
Meringue Cookie Recipe
Have a fun filled Memorial Day!
Lisa
Would you like to share this page? You know how to do it! Thanks for sharing the sugar love!