Almond Butter Cookies
"Melt in your mouth Italian cookie recipe"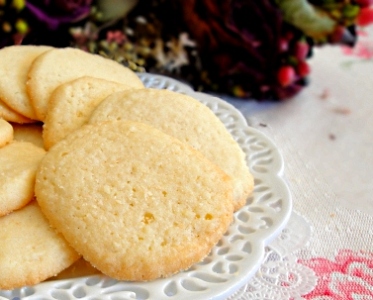 Pin It
These almond butter cookies are part of my
Italian cookie recipes
collection. They call for blanced almonds. Click here to see
how to blanch almonds
here.
The almonds become a base for flavoring. And it's interesting because it's the taste without the "crunch" or "nut" texture. They are ground fine. You can use your blender to get them there.
If this wasn't the type of almond butter cookies you were thinking of, scroll
below
to see all the
Italian cookie recipes
I have on my site. Or if you were looking for an almond flavored dessert - see my
amaretto recipes
.
Too - there some FAQs about this cookie
below
along with several ideas. Thanks for stopping by -
Lisa
Website Owner and Developer of
Italian Dessert Recipes
Almond Butter Cookies
A melt in your mouth Italian cookie recipe
YIELD - Makes 3 dozen almond butter cookies
Ingredients:
1 cup (2 sticks) butter, at room temperature
1 cup sugar
1 large egg
2 tablespoons fresh orange juice
1 tablespoon vanilla (see
substitutions
)
2 cups all-purpose flour
1/2 cup ground blanched almonds (use a blender to grind)
1 tsp baking powder
1/4 teaspoon salt
Procedure
Preheat the oven to 350 degrees.
Cream butter and sugar in large bowl.
Beat in egg, orange juice, and vanilla.
Grind your blanced almonds very fine - almost to a flour-paste-lie consistency
Add flour, nuts, baking powder, and salt just until thoroughly combined.
Divide dough and roll into logs. ( I stick it in the 'fridge for a bit, rolled in saran )
Slice and place 1 inch apart on ungreased cookie sheet.
Bake in batches for 6-8 minutes or just until set and edges are lightly golden.
Can I substitute margarine in place of the butter?
Excuse me? May I kindly suggest you glance at the name of this recipe again? Seriously. Please no. These are a buttery-almond-y cookie. Hence, the noun "butter". Almond Butter Cookies.
What happens if substitute shortening in place of the butter?
You get sick and your hair falls out. Shortening is a fake fat product full of crap that will melt your veins. Ok, just kidding. But gotcha thinking.
Most
Italian cookie recipes
call for fresh ingredients (or ones close to their natural form). So let's stick with butter or you really won't get any flavor.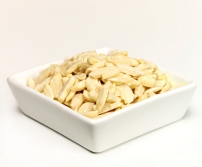 What are blanched almonds?
Do I need the orange juice?
I hesitate to say "no". Because it needs some citrus or acid to balance with the butter almond combination. Orange zest would work or just a teeny smidge of orange flavoring.
Can I substitute almond flavoring for the vanilla?
You can. And I have. I prefer the vanilla orange combination much better. The almond flavoring is almost almond overkill.
Italian Cookie Recipes
Back to the
Almond Butter Cookies
Recipe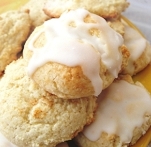 Almond Butter Cookies
Amaretto Cookies
Amaretto Lace Cookies
Almond Cookie Recipe
Anisette Cookies
Apricot Bars
Baklava Recipe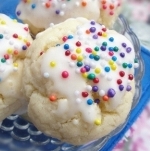 Bourbon Ball Recipe
Breakfast Cookie Recipe
Brown Sugar Cookie Recipe
Butterscotch Bars
Cappuccino Cookies
Caramel Cookie Recipe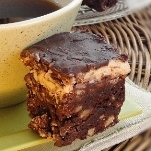 Cherry Chocolate Bars
Chewy Ginger Cookies
Chocolate Cookie Bars
Chocolate Crinkle Cookies
Chocolate Macaroons
Chocolate Mint Cookies
Chocolate Raisin Cookies
Coconut Macaroon Cookies
Coffee Brownies
Cornflake Cookies
Date Cookies
Date Bars
Eggnog Cookie Recipe
Florentine Cookies

Homemade Granola Recipe
Italian Fig Cookies
Italian Wedding Cookie Recipe
Kourabiedes
Lemon Cookie Recipe
Lemon Shortbread Recipe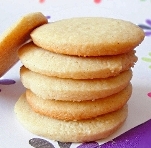 Meringue Cookie Recipe
Mint Brownie Recipe
Best Oatmeal Raisin Cookies
Orange Cookies
Peanut Butter Brownie Recipe
Pizzelle Recipe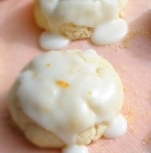 Pumpkin Bars
Pumpkin Spice Cookies
Ricotta Cheese Cookies
Rum Ball Recipe
Sesame Seed Cookies
Sour Cream Cookies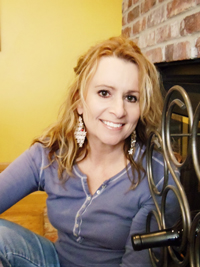 Memorial Day and Warmer Weather Treats!
It's finally warming up! In my neck of the woods we had SNOW on May 2nd. Now were on to the warm weather sweet treats!
I started celebrating by having a Sangria last night. Sangria is so easy to make - and the trick to making it spectacular is - following the super easy procedure. IF you need a brush up see:
How to Make Sangria
As for Memorial Day Goodies - I bake the LESS sticky stuff if I have to travel. And something that the kids can grab with their fingers as they cruise by the dessert table and run off to their next game. Cookies and brownies work the best for this!
The past month, these are my top five most viewed cookie recipes:
#1
Anisette Cookies
#2
Italian Wedding Cookie Recipe
#3
Pizzelle Recipe
#4
Ricotta Cheese Cookies
#5
Meringue Cookie Recipe
Have a fun filled Memorial Day!
Lisa
Would you like to share this page? You know how to do it! Thanks for sharing the sugar love!