The BEST Oatmeal Raisin Cookies
"Basic, easy and truly THE BEST!"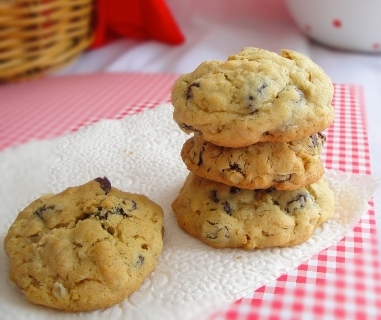 These really are the best oatmeal raisin cookies! And there is nothing magical in the ingredients. It's really just one of those basic
drop cookie recipes
- BUT there are a few tips that keep these chewy and moist. (Read the
substitutions and FAQs
below for tips)
I have tried a zillion recipes for oatmeal raisin cookies - and I have been baking this one for over twenty five years. There are a couple of things I do that keep them moist and keeps them from turning into flat frisbees.
I would have to say this one of the recipes I can't really call "Italian". But, it is usually in my top 10 most viewed pages.
I'm sure my Italian grandma is forgiving in that (God rest her soul) even though this isn't authenticallly one of her Italian dessert recipes she handed down to me, it is failproof. And another knee slapper, she is probably laughing because of all places I found this recipe - (pause) - in a cookbook I bought at Walmart. (*gasp*!)
Thanks for stopping by - Lisa
Italian Dessert Recipes
Website Owner and Developer
The BEST Oatmeal Raisin Cookies
YIELD:
4 Dozen
Ingredients
1/2 cup butter at room temperature
1/2 cup of sugar
1/2 cup packed brown sugar
1 large egg
1 teaspoon vanilla
1 cup of flour
1 cup quick oats (not INSTANT)
1/2 teaspoon baking powder
1/2 teaspoon baking soda
1/8 teaspoon salt
1 1/2 cups of raisins
Procedure
* Preheat oven to 350 degrees
* Lightly spray or grease cookie sheets
* Cream butter and both sugars
* Beat in egg and then vanilla
* Add remaining ingredients ( except raisins) and thoroughly combine.
* Add raisins last, just stir in.
* Drop cookies on prepared sheet
* SEE TIP BELOW so that your cookies won't be flat pancakes or crispy frisbees.
* Bake for 10 - 12 minutes. JUST UNTIL set but still soft and edges are lightly golden.
* Don't over bake
Recipe found in All The Best Cookies by Joie Warner
Can I use shortening instead of butter?
Noooooooooooooooooo! Don't do that. You will lose all the flavor. Besides shortening probably has some toxic waste in it and we will find out 100 years from now that it shortened our life. PUN INTENDED!
How do I keep the cookies from flattening if I use butter?
Simple. Make sure your dough is chilled before you drop the cookie on the sheet. I stick the batter in the fridge while I clean up. Then I drop the cookies on the sheet and keep the cookie sheets in the fridge until I bake. If you don't have room to do it that way - KEEP THE DOUGH CHILLED until it hits the oven. So drop 'em at the last minute.
Can I add nuts?
Yup
How do I make this an Italian cookie recipe?
Well you could do several things - but it wouldn't be the traditional flavor that makes these the best oatmeal raisin cookies. Ok, so if I were going to experiment, I may try the following:
Soak raisins in rum or bourbon
Substitute 1/3 cup of almond meal in place of 1/3 Cup of flour
Of course, I can't suggest these with experience behind my words. I'm only appeasing my ethnic conscience. I really do think these are the best oatmeal raisin cookies ever without messing around.
Back to the top of this
Best Oatmeal Raisin Cookies
Other Italian Cookie Recipes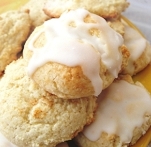 Almond Butter Cookies
Amaretto Cookies
Amaretto Lace Cookies
Almond Cookie Recipe
Anisette Cookies
Apricot Bars
Baklava Recipe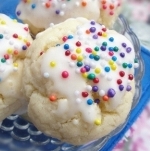 Bourbon Ball Recipe
Breakfast Cookie Recipe
Brown Sugar Cookie Recipe
Butterscotch Bars
Cappuccino Cookies
Caramel Cookie Recipe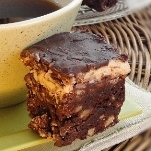 Cherry Chocolate Bars
Chewy Ginger Cookies
Chocolate Cookie Bars
Chocolate Crinkle Cookies
Chocolate Macaroons
Chocolate Mint Cookies
Chocolate Raisin Cookies
Coconut Macaroon Cookies
Coffee Brownies
Cornflake Cookies
Date Cookies
Date Bars
Eggnog Cookie Recipe
Florentine Cookies

Homemade Granola Recipe
Italian Fig Cookies
Italian Wedding Cookie Recipe
Kourabiedes
Lemon Cookie Recipe
Lemon Shortbread Recipe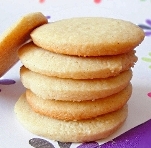 Meringue Cookie Recipe
Mint Brownie Recipe
Best Oatmeal Raisin Cookies
Orange Cookies
Peanut Butter Brownie Recipe
Pizzelle Recipe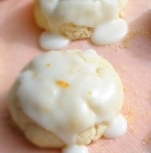 Pumpkin Bars Pumpkin Spice Cookies Ricotta Cheese Cookies Rum Ball Recipe Sesame Seed Cookies Sour Cream Cookies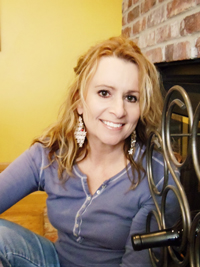 Memorial Day and Warmer Weather Treats!
It's finally warming up! In my neck of the woods we had SNOW on May 2nd. Now were on to the warm weather sweet treats!
I started celebrating by having a Sangria last night. Sangria is so easy to make - and the trick to making it spectacular is - following the super easy procedure. IF you need a brush up see:
How to Make Sangria
As for Memorial Day Goodies - I bake the LESS sticky stuff if I have to travel. And something that the kids can grab with their fingers as they cruise by the dessert table and run off to their next game. Cookies and brownies work the best for this!
The past month, these are my top five most viewed cookie recipes:
#1
Anisette Cookies
#2
Italian Wedding Cookie Recipe
#3
Pizzelle Recipe
#4
Ricotta Cheese Cookies
#5
Meringue Cookie Recipe
Have a fun filled Memorial Day!
Lisa
Would you like to share this page? You know how to do it! Thanks for sharing the sugar love!