Walnut Cake Recipe
~ One Bowl from batter to oven ~"
This walnut cake recipe is one of those made in ONE BOWL! This walnut cake recipe is one of those
Italian cakes
that falls into the
easy cakes recipes
collection. Why? Because it's one bowl from start to oven.
I have to have dessert every night. And one night after dinner I was supposed to be running a simple errand - buy a card at the bookstore.
Instead I ended up with a cookbook at the check out and I went home and adapted this recipe to taste like my Aunti Rose's cooking. Something about this recipe reminds me of her and not the way my grandma baked. Regardless...
Walnuts are HUGE in
Italian dessert recipes
. We grind 'em and chop them into tons of
Italian cakes
and
Italian cookie recipes.
If you want more chocolate and NOT just a drizzle on top see my
chocolate walnut cake recipe
. It's still walnut-y in flavor - just with a chocolate hit. And if this wasn't even close to what you were looking for scroll
below
for a list of all the cake recipes I have on my site.
Lisa
Walnut Cake Recipe
YIELD: 1 9 Inch Cake

Ingredients:

* 10 Tbsp of butter (room temp)

* 1/2 Cup of soft sugar

* 2 eggs

* 1 1/2 cups of flour

* 3/4 cups chopped walnuts

* 1/4 teaspoon salt

* 1 3/4 teaspoon baking powder

* 1/4 cup of milk

Topping:

* 1 Tbsp butter

* 3/4 cup of DECENT ( not junkie dollar store) chocolate

Procedure

* Preheat the oven to 350 degrees.

* Melt butter.

* Place butter in a bowl and beat until thick and creamy.

* Add eggs one at a time and beat after each addition.

* Fold in dry ingredients with milk and walnuts.

* Grease bottom and sides of pan. Too I usually put wax paper on the bottom. And I use a springform - but you can use a 9 inch also.

* Spread the batter in the pan.

* Sprinkle the walnuts over the top and add sprinkle the sugar.

* Bake for 30-35 mins.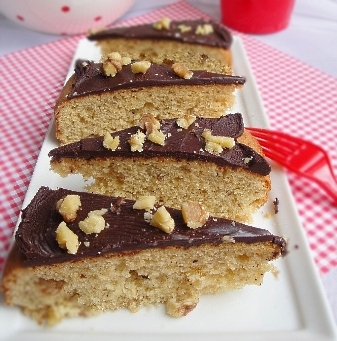 Where's the vanilla?
In other recipes.
Can I use shortening?
Why? Store out of butter? Please don't. There aren't a lot of ingredients in this recipe. So - I wouldn't sacrifice butter for a chemical laden product.
Italian Cakes
Other
Italian Cake Recipes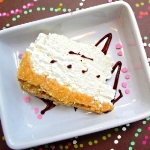 Almond Cake Recipe
Almond Pound Cake
Amaretto Cake Recipe
Amaretto Mousse Cheesecake
Apple Pound Cake
Applesauce Cake Recipe
Beer Cake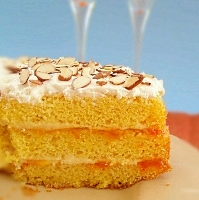 Blueberry Cake Recipe
Blueberry Coffee Cake Recipe
Cappuccino Cake
Cassata Cake
Caramel Cake
Chocolate Amaretto Cake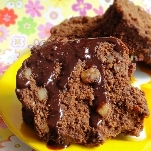 Chocolate Buttermilk Cake
Chocolate Torte Recipe
Chocolate Walnut Cake
Coconut Layer Cake
Coconut Cake Recipe
Date Bread
Double Chocolate Brownie Recipe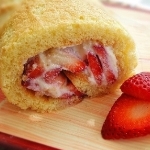 Eggnog Cake Recipe
Flourless Chocolate Torte
Fresh Strawberry Cake Recipe
Gluten Free Chocolate Cake Recipe
Harvey Wallbanger Cake
Italian Cream Cake Recipe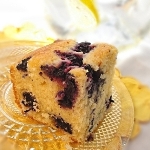 Italian Rum Cake Recipe
Jelly Roll Recipe
Key Lime Cake
Lady Fingers Recipe
Lemonade Cake
Lemon Layer Cake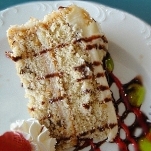 Lemon Pound Cake
Mint Brownie Recipe
Peach Cake Recipe
Poppyseed Cake Recipe
Recipe For Chocolate Cheesecake
Pear Cake Recipe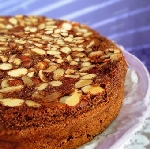 Pineapple Carrot Cake
Pistachio Cake Recipe
Plum Cake Recipe
Pumpkin Cake
Pumpkin Bread Recipe
Recipe For Chocolate Cheesecake

Recipe For Pumpkin Cheesecake
Ricotta Cake
Spice Cake Recipe
Sour Cream Cake Recipe
The BEST Tiramisu Recipe
Walnut Cake Recipe
Whipped Cream Recipe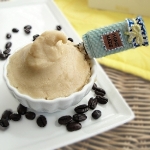 Yogurt Cake Frostings - Glazes - Icings

Click here to see my

cake frosting recipes

.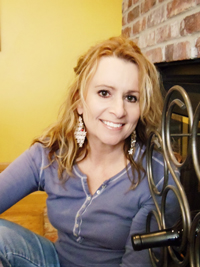 Memorial Day and Warmer Weather Treats!
It's finally warming up! In my neck of the woods we had SNOW on May 2nd. Now were on to the warm weather sweet treats!
I started celebrating by having a Sangria last night. Sangria is so easy to make - and the trick to making it spectacular is - following the super easy procedure. IF you need a brush up see:
How to Make Sangria
As for Memorial Day Goodies - I bake the LESS sticky stuff if I have to travel. And something that the kids can grab with their fingers as they cruise by the dessert table and run off to their next game. Cookies and brownies work the best for this!
The past month, these are my top five most viewed cookie recipes:
#1
Anisette Cookies
#2
Italian Wedding Cookie Recipe
#3
Pizzelle Recipe
#4
Ricotta Cheese Cookies
#5
Meringue Cookie Recipe
Have a fun filled Memorial Day!
Lisa
Would you like to share this page? You know how to do it! Thanks for sharing the sugar love!