Easy Italian Dessert Recipes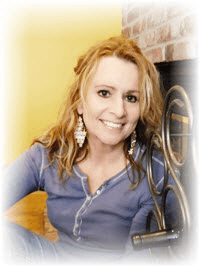 There are many easy Italian dessert recipes and Italian drinks . The easiest are the box cake mix recipes and those are pictured in the photo gallery to the right. You use the mix, add a couple of things and you get that unique Italian flavor. The Italian Rum Cake Recipe is one my Italian grandma used for years, and I've been making it for 25 years myself. Each month it is in the top 5 most viewed Italian cakes I have on my site. The key thing you are looking for is that unique Italian FLAVOR - and you can get decent flavor and texture the easy way when you are short on time by using any of these box cake mix recipes.
Does that mean they taste like a third grade pudding cup? Nope. These desserts aren't that complicated. We use the same ingredients over and over. And you most likely have them in your pantry right now! Just cuz it's Italian doesn't mean it's only for the professionals to cook.
View Italian Cakes Page →
The easier Italian cookie recipes would be the drop cookie recipes . And I've picked out five of my Italian cookie recipes that are just that - drop cookie recipes. Which mean, you mix, you plop and drop them right on the cookie sheet. It's not that the others are super hard - but if I had to narrown - what is authentic in taste and easier - it would be these five recipes in the photo gallery to the right.
Bottom line - don't be afraid to try. This is a great place to start a new adventure. These are called EASY Italian dessert recipes because:
there are no weird freaky ingredients
no complex procedures
no looooooong prep time
no crazy pans that you will only use once every 5 years
Italian Cookie Recipes →
I cook and update my site all the time. Which means this page gets updated OFTEN! The "what's new" page basically tells you to follow me on Facebook. After I add a new recipe on this site - I post it on FB so everyone knows.
Don't let the easy in Italian Dessert Recipes fool you. Just because they are easier doesn't mean they won't taste distinctly Italian. This is your little "special" "easy" list to go to when you are in a pinch of time. (None of these should take over to prep and bake.) Thanks for stopping by -

Owner and Creator of Italian Dessert Recipes
Follow Me On
Facebook!

And
Pinterest :-)


Back to the top of Easy Italian Dessert Recipes