Drop Cookie Recipes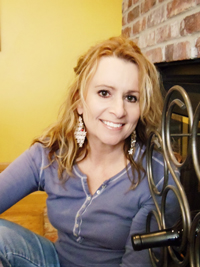 Drop cookie recipes
are by far the easiest
Italian cookie recipes
to make. I'm a big fan of them. Not because I"m lazy. But because I can get things done in one single block of time.
I mean, you prep, mix, bake and clean. You take the batter and literally drop it off the spoon onto the cookie sheet. Unlike batter you have to chill and come back later to shape. I mean I have those recipes on here too.
But most of the the traditional
Italian cookie recipes
are
drop cookie recipes
- which make them quick and easy. And they won't taste like everyone elses ( is that a word?) same-ole-same-ole-boring-chocolate-chip-cookie.
Why?
Becasue you will have a super sonic secret trick. Ok, not really. I was just reading a lot of internet marketing hype and thought I'd add that in. There is no trick. We use several basic ingredients over and over. And that's what makes them taste distincly Italian. You probably have most of the ingredients in your cupboard now!
Thanks for stopping by -
Lisa
Website Owner and Developer of
Italian Dessert Recipes
EASY
Italian Drop Cookie Recipes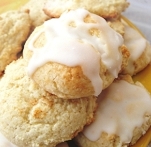 Breakfast Cookie Recipe
Brown Sugar Cookie Recipe
Best Oatmeal Raisin Cookies
Cappuccino Cookies
Caramel Cookie Recipe
Chocolate Raisin Cookies
Chocolate Crinkle Cookies
Coconut Macaroon Cookies
Date Cookie Recipe
Italian Fresh Fig Cookie Recipe
Florentine Cookies
Lemon Cookie Recipe

Meringue Cookie Recipe
Pumpkin Spice Cookies
Ricotta Cheese Cookies
Sesame Seed Cookie Recipe
Italian Wedding Cookie Recipe
If you are looking for all Italian cookie recipes, like the bar cookies and the shaped cookies.
See the
Italian cookie recipes
page.
What is needed to make Italian cookie recipes?
Usually three main things and an optional fourth:



REAL BUTTER



Nuts



Flavorings - anise, almond or rum



Liquor - Although we use a liquor often in Italian Dessert Recipes each recipe on this site has substitution suggestions if you don't wish to use the alcohol.




So, the good news is most of the main ingredients needed for most Italian dessert recipes are sitting in your cabinet or can be found in a *normal* supermarket. No fancy food shopping needed!

Click to see the home page -

Italian Dessert Recipes

.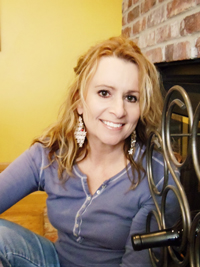 Memorial Day and Warmer Weather Treats!
It's finally warming up! In my neck of the woods we had SNOW on May 2nd. Now were on to the warm weather sweet treats!
I started celebrating by having a Sangria last night. Sangria is so easy to make - and the trick to making it spectacular is - following the super easy procedure. IF you need a brush up see:
How to Make Sangria
As for Memorial Day Goodies - I bake the LESS sticky stuff if I have to travel. And something that the kids can grab with their fingers as they cruise by the dessert table and run off to their next game. Cookies and brownies work the best for this!
The past month, these are my top five most viewed cookie recipes:
#1
Anisette Cookies
#2
Italian Wedding Cookie Recipe
#3
Pizzelle Recipe
#4
Ricotta Cheese Cookies
#5
Meringue Cookie Recipe
Have a fun filled Memorial Day!
Lisa
Would you like to share this page? You know how to do it! Thanks for sharing the sugar love!