Cappuccino Cookies
"A coffee and chocolate bite!"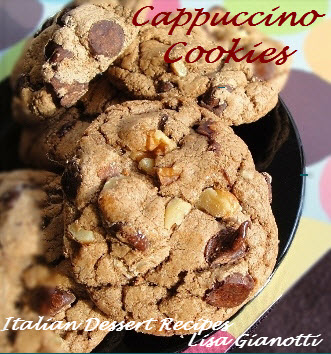 These cappuccino cookies are part of my
coffee dessert recipes
collection. This is an EASY
drop cookie recipe
.
This is a great way to bring a chocolate chip cookie to a get together that isn't the plain ole plain ole. I mean, there are chocolate chips in them - but they have an awesome bittersweet coffee flavor in the crispy cookie part. I probably make this recipe twice a year for NO absolute reason. Just because.
These are made with chocolate morsels, walnuts, and instant espresso.
Don't panic on the instant espresso. I use
espresso powder
- and I have other
Italian Dessert recipes
and two
Italian Cookie Recipes
that you can use the powder in. ( I hate it when you buy one item or just ONE recipe). So, you won't be wasting if you get a jar.
But don't get all hung up on the espresso powder either. I've been making these LONG before INSTANT espresso powder was around. You can see how to modify that in the
substitutions section below
.
Thanks for stopping by. And while you are here check out my homepage of
Italian Dessert Recipes
.
Lisa
Cappuccino Cookies
YIELD:
2 Dozen
Ingredients

* 12 ounce pack of semi-sweet chocolate morsels, divided

* 1 1/2 tablespoon of instant espresso

* 1 teaspoon of boiling water

* 1 1/4 cup all-purpose flour

* 3/4 teaspoon baking soda

* 1/2 teaspoon salt

* 1/2 cup butter, softened

* 1/2 cup of white sugar

* 1/2 cup of brown sugar

* 1 large egg

* 1/2 cup of walnuts, chopped

Procedure

* Preheat oven to 350 degrees F.

* Melt 1/2 cup of chocolate morsels over double boiler. (And for pity sake - PLEASE USE A QUALITY CHOCOLATE!)

* Dissolve the instant espresso with boiling water, set aside.

* Combine flour baking soda and salt in a separate bowl, set aside.

* In larger bowl combine butter, sugar, brown sugar and instant espresso mixture, beat until creamy.

* Add egg and melted morsels, mix well.

* Gradually add flour mixture.

* Stir in remaining 1 1/2 cups of morsels and walnuts. Mix well.

* Drop dough by level tablespoons, about 2 inches apart, onto ungreased cookie sheet.

* Bake 10-.


Where's the vanilla or almond extract?
It's not a typo that it's omitted! Believe me - you don't need it.
What?! You don't have instant espresso?
The original cappuccino cookies recipe (which I think was in a Good Housekeeping Magazine from the 1980's) called for coffee, and these were the ratios:


2 tablespoons instant coffee mixed with 2 teaspoons of boiling water
OR, I used to brew a cup of REAL STRONG coffee
Where can I find instant espresso powder?
Look in the coffee section of your store - or the International food section. It comes in a tiny jar.

Dean and Deluca and other stores like that will carry it too.

And I'm not a big huge coffee house fan - but I'm betting that they have them somewhere. Although I can tell you, I went on a re-con mission and asked Starbucks - sorry, they don't have it. But, we always got the internet right? Shop and click away.
What's the difference between espresso and coffee anyway?
Two things - the bean is different. And they are both roasted differently. Espresso beans are roasted until they are oily and dark.
Back to the top of the
Cappuccino Cookies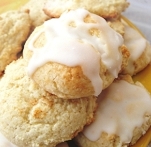 Almond Butter Cookies
Amaretto Cookies
Amaretto Lace Cookies
Almond Cookie Recipe
Anisette Cookies
Apricot Bars
Baklava Recipe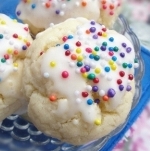 Bourbon Ball Recipe
Breakfast Cookie Recipe
Brown Sugar Cookie Recipe
Butterscotch Bars
Cappuccino Cookies
Caramel Cookie Recipe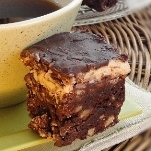 Cherry Chocolate Bars
Chewy Ginger Cookies
Chocolate Cookie Bars
Chocolate Crinkle Cookies
Chocolate Macaroons
Chocolate Mint Cookies
Chocolate Raisin Cookies
Coconut Macaroon Cookies
Coffee Brownies
Cornflake Cookies
Date Cookies
Date Bars
Eggnog Cookie Recipe
Florentine Cookies

Homemade Granola Recipe
Italian Fig Cookies
Italian Wedding Cookie Recipe
Kourabiedes
Lemon Cookie Recipe
Lemon Shortbread Recipe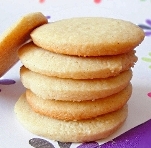 Meringue Cookie Recipe
Mint Brownie Recipe
Best Oatmeal Raisin Cookies
Orange Cookies
Peanut Butter Brownie Recipe
Pizzelle Recipe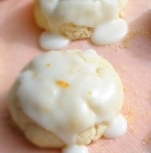 Pumpkin Bars
Pumpkin Spice Cookies
Ricotta Cheese Cookies
Rum Ball Recipe
Sesame Seed Cookies
Sour Cream Cookies
Click here to go to the home page -
Italian Dessert Recipes
.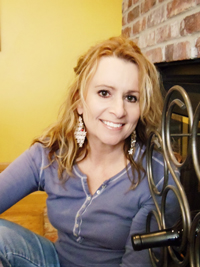 Labor Day Is Coming Up!
It's still so hot, it's hard to get excited about cranking up the over. So - there are a couple of NO BAKE stand-by's I use:
Strawberry and Marsala
Amaretto Mouse Cheesecake
The big word is NO BAKE.
And then, there's always my
Italian Drinks
collection to make a party unique and festive.
Whatever you choose for Labor Day, keep it cool. Keep it simple. And keep it safe!
Lisa
Would you like to share this page? You know how to do it! Thanks for sharing the sugar love!