Harvey Wallbanger Recipe
"Orange juice with a treat"
This Harvey Wallbanger recipe is an authentic
Italian drink recipe
. This recipe is everywhere and I've not doctored it up with crazy fear factor ingredients or new bartender concocted potions. It can stand alone by itself!
Your main flavoring will come from the oranges - so choose nice ripe ones. The vodka gives it a lil' zing and Galliano adds the complimentary herb flavoring. Personally I could use a little more of the Galliano and vodka - but you decide.
In being true to my roots I posted the authentic recipe. Feel free to add what your creative juices direct your inner bartender to do. And with the same ingredients you can make a
Harvey Wallbanger Cake
! It's one of those
easy cake recipes
- (it uses a cake mix!)
If this wasn't the kind of
Italian drink
you were looking for scroll below and see the whole list of drinks I have on my site.
Thanks for stopping by -
Lisa
Check out my homepage too of
Italian dessert recipes
.
Tips and tricks
are below. tips and questions.
Harvey Wallbanger Recipe
YIELD: 1 serving

INGREDIENTS:

*2 ozs vodka

*5 ozs fresh orange juice

*1 oz fresh Galliano



Procedure

* Pour the vodka and orange juice over the rocks in a highball glass. Stir.

* Float the Galliano over a bar spoon towards the back of the glass.

* Garnish with oranges.


Substitutions and Questions
What is Galliano?
First off Galliano is a brand name, like Kraft or Coca Cola. As far as what it is - it's an Italian liqueur. It's an herb flavored and has something like 80+ herbs and berries. The only one I can really smell right off is the anise - which is like licorice.
Is fresh orange juice necessary?



I always think fresh is best. And the orange juice is the main flavoring in this. The vodka is hidden and the Galliano compliments the oranges. I really would advise NOT using a store preservative laden juice.


Back to the Harvey Wallbanger recipe.





Italian Drinks




Amaretto Coffee
Amaretto Drink Recipes
(A collection)
Amaretto Sour Drink Recipe
Amaretto Stone Sour Recipe
Amaretto Vodka Peach Schnapps
Amaretto Tea
Arnold Palmer Recipe
Basil Martini

Bellini Recipe
Berry Sangria
Best Sangria Recipe
Blue Lagoon Drink

Blue Martini Recipe
Cafe Amaretto
Espresso Drink Recipe
Espresso Martini Recipe
Harvey Wallbanger Recipe
How To Make Sangria
Kahlua And Cream Recipe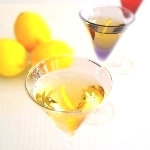 Kamikaze Drink
Italian Margarita Recipe
Limoncello Recipe
Liqueur Names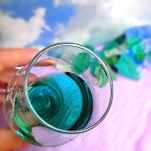 Manhattan Drink Recipe
Old Fashioned Cocktail
Peach Sangria
Rob Roy Recipe
Soco Amaretto Lime Sangria Recipes Sour Apple Martini Recipe Strawberry Lemonade Recipe Watermelon Lemonade Recipe Watermelon Margarita Recipe Wedding Cake Martini White Chocolate Martini Recipe White Sangria Recipe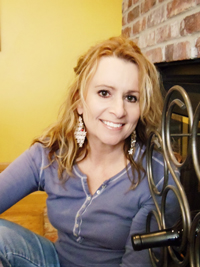 Memorial Day and Warmer Weather Treats!
It's finally warming up! In my neck of the woods we had SNOW on May 2nd. Now were on to the warm weather sweet treats!
I started celebrating by having a Sangria last night. Sangria is so easy to make - and the trick to making it spectacular is - following the super easy procedure. IF you need a brush up see:
How to Make Sangria
As for Memorial Day Goodies - I bake the LESS sticky stuff if I have to travel. And something that the kids can grab with their fingers as they cruise by the dessert table and run off to their next game. Cookies and brownies work the best for this!
The past month, these are my top five most viewed cookie recipes:
#1
Anisette Cookies
#2
Italian Wedding Cookie Recipe
#3
Pizzelle Recipe
#4
Ricotta Cheese Cookies
#5
Meringue Cookie Recipe
Have a fun filled Memorial Day!
Lisa
Would you like to share this page? You know how to do it! Thanks for sharing the sugar love!