White Sangria Recipe
"Really simple!"
This white sangria recipe is part of my
sangria recipes
collection. It's a little bit different than the other traditional sangrias. And here's why -
White wine
first
and
foremost
. (That's all the "white" means in the name.) Just white wine. (Not a fancy liqeur or some obscure ingredient). It simply means white wine is used.
Sangrias usually only have four ingredients. The fruit, the wine, a bit of sugar, and an alcohol. Some bars splash with a club soda or a "sprite". And many leave it out. I usually leave it out - just because I don't have tons of club soda or white soda hanging around.
The key to making great sangria is - preparation. And if you don't know what they here's the basics on
how to make a sangria.
sangria recipes
are very flexible - as far as food choice (not preparation!). See some
substitution ideas
below. Just stay with the ratios and measurements though.
If a white sangria recipe wasn't what you were looking for see the 4 other
sangria recipes
. Thanks for stopping by -
Lisa
Website Owner and Developer of
Italian Dessert Recipes


INGREDIENTS:


* 1 bottle dry white wine (don't overanalyze and hurt your brain - just get a white wine)
* 3/4 cup Triple Sec (
see below
)
* 1/8 cup white sugar
* 1 pound of any fruit combo listed below
Procedure
1. Slice the grapes in half and if using other fruit slice into wedges.
2. Place the fruit in bowl and press the sugar into it.
The operative word is "press" not pulverize or change the shape of the fruit.
3. Pour the Triple Sec over the pressed fruit.
4. Cover and let the fruit/booze mixture rest AT LEAST 15 minutes. (I put it in a sealed container.) Go find something to do - clean up or whatever, but let the mixture sit.
5. AFTER the
minimum
15 minutes of sitting, place wine and fruit/booze mixture in the sangria pitcher.
6. Put your pitcher in the refrigerator to ALLOW THE DRINK TO SIT at least half a day. (Really!) So total prep time might be of getting out ingredients - cutting,pressing the sugar in the fruit etc - but the key is - let it sit!
Want to print this recipe?
Click here and it will be in your inbox.
Substitutions and Questions
What fruit works best with this white sangria recipe?
Plenty. The main thing you are looking for is to NOT overpower the white wine with a huge fruity taste. They all need to blend. Here's some fruits I'd use in any combo. Just make sure to follow the procedure and you should be good!


strawberry ( make sure they are firm!)
red grapes
oranges
limes
peach
Shouldn't the fruit be real ripe for flavor?
Not necessarily. Once it sits in the wine it will slowly decompose. You can come back and find fruit babies floating if you are not careful. I usually go for not quite ripe! Press the sugar in and you will get a nice flavor. Remember the process!
What wine makes the white sangria recipe turn out the best?
There is absolutely NO right answer to this no matter what my reply is. It's very personal. You choose. You.re the cook. And that makes whatever you choose the right choice and by far the best one. Right?
Our Italian tradition for any sangria recipe was to use the wine leftover from dinner the night before.
What can I substitute for the Triple Sec?



Any liqueur that blends with your fruit. It is there to give your fruit that zing! Try any of the flavored vodkas.

Back to the

white sangria recipe.





Italian Drinks




Amaretto Coffee
Amaretto Drink Recipes
(A collection)
Amaretto Sour Drink Recipe
Amaretto Stone Sour Recipe
Amaretto Vodka Peach Schnapps
Amaretto Tea
Arnold Palmer Recipe
Basil Martini

Bellini Recipe
Berry Sangria
Best Sangria Recipe
Blue Lagoon Drink

Blue Martini Recipe
Cafe Amaretto
Espresso Drink Recipe
Espresso Martini Recipe
Harvey Wallbanger Recipe
How To Make Sangria
Kahlua And Cream Recipe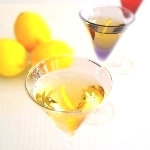 Kamikaze Drink
Italian Margarita Recipe
Limoncello Recipe
Liqueur Names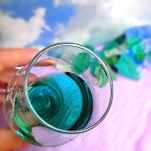 Manhattan Drink Recipe
Old Fashioned Cocktail
Peach Sangria
Rob Roy Recipe
Soco Amaretto Lime Sangria Recipes Sour Apple Martini Recipe Strawberry Lemonade Recipe Watermelon Lemonade Recipe Watermelon Margarita Recipe Wedding Cake Martini White Chocolate Martini Recipe White Sangria Recipe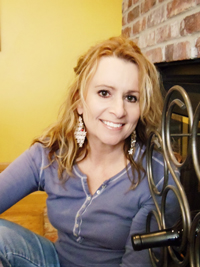 Memorial Day and Warmer Weather Treats!
It's finally warming up! In my neck of the woods we had SNOW on May 2nd. Now were on to the warm weather sweet treats!

I started celebrating by having a Sangria last night. Sangria is so easy to make - and the trick to making it spectacular is - following the super easy procedure. IF you need a brush up see:

How to Make Sangria

As for Memorial Day Goodies - I bake the LESS sticky stuff if I have to travel. And something that the kids can grab with their fingers as they cruise by the dessert table and run off to their next game. Cookies and brownies work the best for this!

The past month, these are my top five most viewed cookie recipes:

#1 Anisette Cookies #2 Italian Wedding Cookie Recipe #3 Pizzelle Recipe #4 Ricotta Cheese Cookies #5 Meringue Cookie Recipe

Have a fun filled Memorial Day!

Lisa

Would you like to share this page? You know how to do it! Thanks for sharing the sugar love!







When I was building my site last year I had no idea how to add a print button to each recipe! Well I just kept cooking. Now it's a year later.

To add a button to each of my 150+ recipes at this point would be a TON of work. And really, I'd rather cook and try more recipes.

So, I came up with a solution. I've set up my most viewed recipes to automatically hit your inbox when you fill out the form below on that particular recipe page.

So - you will see this option on the most popular pages. Thanks for understanding - and enjoy the sweet pleasure sugar brings!

Lisa