Brown Sugar Cookie Recipe
"with golden glow rum butter frosting!"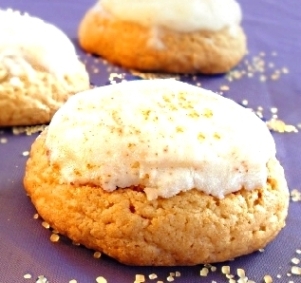 This
brown sugar cookie recipe
is all about the golden glow rum butter frosting. It will make you slap your momma! This is one of those Italian cookie recipes you wouldn't necessarily think "Italian" - but the rum butter frosing kinda seals it as Italian (to me) because of the liquor.
Many
Italian dessert recipes
use liquor. And often! You
can
make this brown sugar cookie recipe without the frosting. But I think the frosting tops it off.
There are several
substitutions
for the frosting ingredients. For instance if you are out of rum - see
below
.
This is
gossip-talk-good-frosting
. It gives your kids give your kids bragging rights as at school. I used to feel so much like a rebel when I could tell my friends in third grade, "I ate rum last night on my cookies."
But I never impressed them. My friends were Italian too. *Sigh*
Thanks for stopping by -
Lisa
Italian Dessert Recipes
Website Owner and Developer
Brown Sugar Cookie Recipe
Don't forget the frosting!
YIELD - Makes 3 dozen brown sugar cookies
Ingredients:
1 cup packed brown sugar
1/2 cup butter shortening (yes, you read right - "shortening")
1/4 cup buttermilk
or water
(yes, I have used water and it turns out ok)
1 large egg
1 3/4 cups all-purpose flour
1/2 tsp baking soda
Golden Glow Rum Butter Frosting (see below)
Procedure
Mix brown sugar, shortening, and buttermilk, and egg.
Stir in flour, baking soda, and salt.
Cover dough and stick it in the 'fridge for a bit.
Heat oven to 400. (Yep, that is 400) Drop dough by rounded teaspoonsful about 2 inches apart onto ungreased cookie sheet.
Bake until almost no indentation when you touch it. About 8-10 minutes.
Immediately remove. Let cool. Then frost.
Golden Glow Rum Butter Frosting
1/2 cup of butter
3 cups powdered sugar
enough rum to make spreadable (about 1/3 cup)
Procedure
Place the butter in small pan over low heat.
Wait until butter bubbles and begins to brown.
Stir while browning to keep from scorching.
Once golden remove from heat
Add powdered sugar and mix.
Add rum.
Lick fingers and frost cookies.
And have a rum and coke.
Can I substitute butter in place of the shortening?
First off let me BOLDY state - I HATE SHORTENING! That is one reason why I mentioned this cookie is bland - shortening. But to come to my own soapbox defense, here's why you need the shortening, to get the lift on the cookie. So, yes you "can" use butter but your cookies will spread.


To frost or not to frost?
So, you may not frost these, right? You are wanting to focus on just the brown sugar cookie recipe part, right? Okay, then I would highly suggest using butter instead of shortening. You will get a much richer flavor. They will spread, but you will make up in taste with the butter since you are losing the butter in the frosting.
What can I use instead of rum for the frosting?
Here's some options:


rum flavoring
almond flavoring
walnut flavoring
bourbon
Italian Cookie Recipes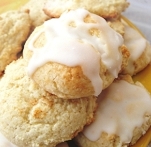 Almond Butter Cookies
Amaretto Cookies
Amaretto Lace Cookies
Almond Cookie Recipe
Anisette Cookies
Apricot Bars
Baklava Recipe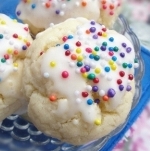 Bourbon Ball Recipe
Breakfast Cookie Recipe
Brown Sugar Cookie Recipe
Butterscotch Bars
Cappuccino Cookies
Caramel Cookie Recipe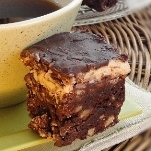 Cherry Chocolate Bars
Chewy Ginger Cookies
Chocolate Cookie Bars
Chocolate Crinkle Cookies
Chocolate Macaroons
Chocolate Mint Cookies
Chocolate Raisin Cookies
Coconut Macaroon Cookies
Coffee Brownies
Cornflake Cookies
Date Cookies
Date Bars
Eggnog Cookie Recipe
Florentine Cookies

Homemade Granola Recipe
Italian Fig Cookies
Italian Wedding Cookie Recipe
Kourabiedes
Lemon Cookie Recipe
Lemon Shortbread Recipe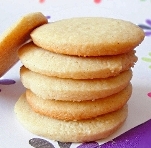 Meringue Cookie Recipe
Mint Brownie Recipe
Best Oatmeal Raisin Cookies
Orange Cookies
Peanut Butter Brownie Recipe
Pizzelle Recipe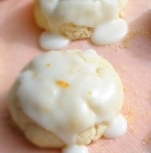 Pumpkin Bars Pumpkin Spice Cookies Ricotta Cheese Cookies Rum Ball Recipe Sesame Seed Cookies Sour Cream Cookies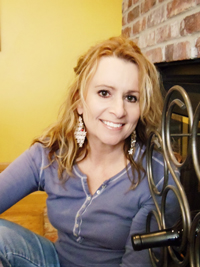 Memorial Day and Warmer Weather Treats!
It's finally warming up! In my neck of the woods we had SNOW on May 2nd. Now were on to the warm weather sweet treats!
I started celebrating by having a Sangria last night. Sangria is so easy to make - and the trick to making it spectacular is - following the super easy procedure. IF you need a brush up see:
How to Make Sangria
As for Memorial Day Goodies - I bake the LESS sticky stuff if I have to travel. And something that the kids can grab with their fingers as they cruise by the dessert table and run off to their next game. Cookies and brownies work the best for this!
The past month, these are my top five most viewed cookie recipes:
#1
Anisette Cookies
#2
Italian Wedding Cookie Recipe
#3
Pizzelle Recipe
#4
Ricotta Cheese Cookies
#5
Meringue Cookie Recipe
Have a fun filled Memorial Day!
Lisa
Would you like to share this page? You know how to do it! Thanks for sharing the sugar love!