Blue Lagoon Drink
Amaretto, Lime, Rum and Blue Curacao
This
blue lagoon drink
is one of those
Italian drinks
that although has amaretto - it's not a sweeter drink. That's most likely because rum is the dominant ingredient.
I LOVE the color of this drink! The big key, FOLLOW the recipe ingredients. And definitely use a white/colorless rum. I can palette this drink before dinner. It's not overly sweet unless you substitute Malibu Rum. Many of my amaretto drink recipes are sweeter, and I just can't enjoy them before dinner. So if you want it sweeter -
see the substitution section below.
You could probably creative here and there with this recipe. But the main thing to look out for is your creative spirit spiraling out of control and the color of this becomes seaweed green and not blue lagoon. Enjoy!
While you are here the list of the other
Italian drinks
that I make. They are listed
down below.
Thanks for stopping by and check out my home page too -
Italian dessert recipes
.
Enjoy your drink!
Lisa
Blue Lagoon Drink
YIELD:
1 Serving
Ingredients:
* 1 oz white rum ( you can use Malibu)
* 1/2 oz amaretto
* 1/2 oz blue curacao
* 1/2 oz fresh lime juice
Procedure
* Mix
* Strain
* Pour and serve
Why white or clear rum?
Only because a colored rum will get you a gross colored drink. The color of this is gorgeous - so be true to the recipe for the rum
Does it have to be blue curacao?
Pretty much. Don't substitute Gran Marnier!!! Yes, they are similar - one is made from the orange peels -the other is a distilled orange liqueur - BUT it's about the color. The Gran Marnier will totally make this look vomit green.
Want this a little sweeter?
Add some pineapple juice. Or add some orange juice. But drinker beware - adding these will change the color of your blue lagoon.
Back to the top of the
blue lagoon drink
.

Italian Drinks
Amaretto Coffee
Amaretto Drink Recipes
(A collection)
Amaretto Sour Drink Recipe
Amaretto Stone Sour Recipe
Amaretto Vodka Peach Schnapps
Amaretto Tea
Arnold Palmer Recipe
Basil Martini

Bellini Recipe
Berry Sangria
Best Sangria Recipe
Blue Lagoon Drink

Blue Martini Recipe
Cafe Amaretto
Espresso Drink Recipe
Espresso Martini Recipe
Harvey Wallbanger Recipe
How To Make Sangria
Kahlua And Cream Recipe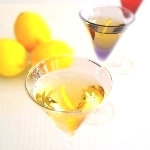 Kamikaze Drink
Italian Margarita Recipe
Limoncello Recipe
Liqueur Names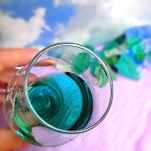 Manhattan Drink Recipe
Old Fashioned Cocktail
Peach Sangria
Rob Roy Recipe
Soco Amaretto Lime
Sangria Recipes
Sour Apple Martini Recipe
Strawberry Lemonade Recipe
Watermelon Lemonade Recipe
Watermelon Margarita Recipe
Wedding Cake Martini
White Chocolate Martini Recipe
White Sangria Recipe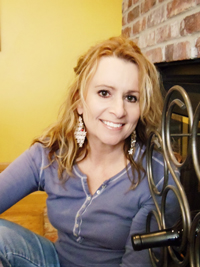 Memorial Day and Warmer Weather Treats!
It's finally warming up! In my neck of the woods we had SNOW on May 2nd. Now were on to the warm weather sweet treats!
I started celebrating by having a Sangria last night. Sangria is so easy to make - and the trick to making it spectacular is - following the super easy procedure. IF you need a brush up see:
How to Make Sangria
As for Memorial Day Goodies - I bake the LESS sticky stuff if I have to travel. And something that the kids can grab with their fingers as they cruise by the dessert table and run off to their next game. Cookies and brownies work the best for this!
The past month, these are my top five most viewed cookie recipes:
#1
Anisette Cookies
#2
Italian Wedding Cookie Recipe
#3
Pizzelle Recipe
#4
Ricotta Cheese Cookies
#5
Meringue Cookie Recipe
Have a fun filled Memorial Day!
Lisa
Would you like to share this page? You know how to do it! Thanks for sharing the sugar love!