Cinnamon Sour Cream Cookies
"An Italian Cookie Recipe with a twist"
These cinnamon sour cream cookies are a lot like a sugar cookie in texture and flavor.
The big difference is added sour cream and cinnamon. Personally I could use a little more of a sour cream flavor. But I have yet to find the exact ratio to get what I want. So I posted it EXACTLY how I've been making it.
Have you ever had a cook book that just seems to do no wrong? Well this little cook book I found in Wal Mart 20 years ago is that way. Fiddle around with it - see what you get.
This sour cream cookie probably has a few things that can be substituted. See
substitutions and FAQs
for some ideas.
If this wasn't the type of sour cream cookie recipe you were looking for - see my
caramel cookie recipe
- it calls for sour cream. Too, scroll below and see the whole list of
Italian Cookie Recipes
I have on my site.
Lisa
Thanks for stopping by!
Check out my homepage too -
Italian Dessert Recipes
Cinnamon Sour Cream Cookies
YIELD:
2 Dozen
Ingredients
1/2 cup butter at room temperature
1/2 cup of sugar
2 tablespoons sour cream
1 large egg yolk
1 teaspoon vanilla
1 1/2 cups of flour
3/4 teaspoon baking powder
1/4 teaspoon baking soda
1/4 teaspoon salt
1/4 teaspoon ground cinnamon
Procedure
* Preheat oven to 350 degrees
* Cream butter, sugar, and sour cream in large bowl.
* Beat in egg yolk and then vanilla.
* Add remaining ingredients just until combined.
* Roll dough until 1/4 inch thick. I sandwich between two pieces of wax paper! If needed, chill dough while you clean up. Sometimes chilled dough is easier to work with.
* Cut into desired shape with cookie cutters.
* Place 1 inch apart on UNGREASED cookie sheet. Sprinkle tops with sugar if you wish.
* Bake for 8-10 minutes. JUST UNTIL set and edges are lightly golden.
Recipe found in All The Best Cookies by Joie Warner
Can shortening in place of the butter?
Nope! The butter sour cream combo really flavors the cookie. Even a butter shortening can't capture this.
Can I add nuts?
You *can*, but again - this is about the cinnamon sour cream flavor. Nuts may become too dominant if you add them.
What happens if I leave out the cinnamon?
Other Italian Cookie Recipes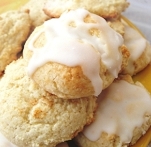 Almond Butter Cookies
Amaretto Cookies
Amaretto Lace Cookies
Almond Cookie Recipe
Anisette Cookies
Apricot Bars
Baklava Recipe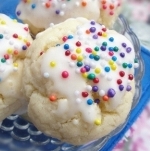 Bourbon Ball Recipe
Breakfast Cookie Recipe
Brown Sugar Cookie Recipe
Butterscotch Bars
Cappuccino Cookies
Caramel Cookie Recipe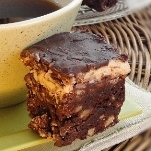 Cherry Chocolate Bars
Chewy Ginger Cookies
Chocolate Cookie Bars
Chocolate Crinkle Cookies
Chocolate Macaroons
Chocolate Mint Cookies
Chocolate Raisin Cookies
Coconut Macaroon Cookies
Coffee Brownies
Cornflake Cookies
Date Cookies
Date Bars
Eggnog Cookie Recipe
Florentine Cookies

Homemade Granola Recipe
Italian Fig Cookies
Italian Wedding Cookie Recipe
Kourabiedes
Lemon Cookie Recipe
Lemon Shortbread Recipe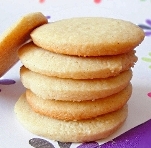 Meringue Cookie Recipe
Mint Brownie Recipe
Best Oatmeal Raisin Cookies
Orange Cookies
Peanut Butter Brownie Recipe
Pizzelle Recipe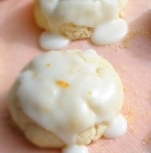 Pumpkin Bars
Pumpkin Spice Cookies
Ricotta Cheese Cookies
Rum Ball Recipe
Sesame Seed Cookies
Sour Cream Cookies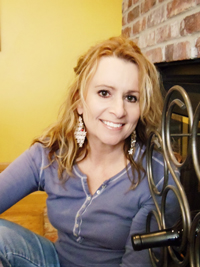 Labor Day Is Coming Up!
It's still so hot, it's hard to get excited about cranking up the over. So - there are a couple of NO BAKE stand-by's I use:
Strawberry and Marsala
Amaretto Mouse Cheesecake
The big word is NO BAKE.
And then, there's always my
Italian Drinks
collection to make a party unique and festive.
Whatever you choose for Labor Day, keep it cool. Keep it simple. And keep it safe!
Lisa
Would you like to share this page? You know how to do it! Thanks for sharing the sugar love!