Bourbon Orange Glaze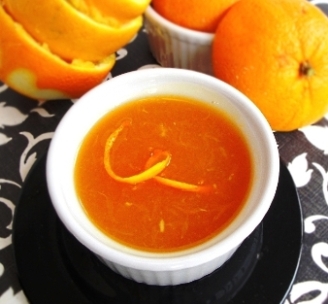 This
bourbon orange glaze
is the melding of two great worlds - alcohol and sugar. What could make life better than to have a sugar and a zing hit your palette at the same time?
This is PERFECT for a sauce to put on top of my
panna cotta recipe
!And there are several
Italian cakes
on here too, which this would compliment real well. I listed a couple of them below.
This glaze gets it's flavor from freshly squeezed oranges. Yes, you read that right. If you really want a killer glaze you NEED to squeeze oranges. Don't worry about a fancy juicer. I got one - BUT I WON'T USE it on this glaze. Why? Because I don't want any rind or pith. So, the flavor is worth the elbow grease. And you can get a cheap little juicer at a Dollar Store.
You can use this glaze on top of lotsa things. But I have some simple cakes and torte recipes that pair well with this glaze:
Pumpkin Cake
Flourless Chocolate Torte
This bourbon orange glaze can be poured warm (my favorite) on the cakes
OR
you can chill it and serve later.
Listed below see the
substitutions and FAQs
. There's not a lot of leniency with this - just because there's not that many ingredients.
Bourbon Orange Glaze
YIELD:
1 3/4 Cups
Ingredients
* 1/3 light brown sugar
* 2 tablespoons of cornstarch
* 1/2 cups of fresh squeezed orange juice
* 3 tablespoons of bourbon
Procedure
* Combine all ingredients in a saucepan.
* Bring to boil over medium heat - STIRRING constantly!
* Cook one minute after it comes to a boil - still stirring constantly.
* Use warm or cold.
Recipe adapted, re-made, re-engineered but yet inspired by Southern Living All-Time Favorite Light Meals
What else can I use instead of bourbon?
Well, are you wanting to keep the glaze for an Italian dessert recipe? Then I'd say use rum. If you don't care whether it's Italian dessert - try these:


Triple Sec
orange liqueur
Can I use orange juice in a bottle or can?
Yeah but seriously - you won't get the tangy sweet flavor. IF you MUST use the can - I'd say add about a teaspoon of lemon juice.

Back to the top of this Bourbon Orange Glaze

Click here to see the home page - Italian Dessert Recipes.




Italian Cakes





Other

Italian Cake Recipes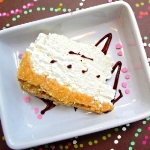 Almond Cake Recipe
Almond Pound Cake
Amaretto Cake Recipe
Amaretto Mousse Cheesecake
Apple Pound Cake
Applesauce Cake Recipe
Beer Cake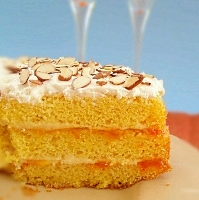 Blueberry Cake Recipe
Blueberry Coffee Cake Recipe
Cappuccino Cake
Cassata Cake
Caramel Cake
Chocolate Amaretto Cake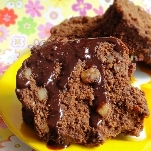 Chocolate Buttermilk Cake
Chocolate Torte Recipe
Chocolate Walnut Cake
Coconut Layer Cake
Coconut Cake Recipe
Date Bread
Double Chocolate Brownie Recipe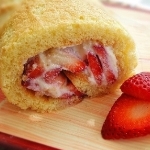 Eggnog Cake Recipe
Flourless Chocolate Torte
Fresh Strawberry Cake Recipe
Gluten Free Chocolate Cake Recipe
Harvey Wallbanger Cake
Italian Cream Cake Recipe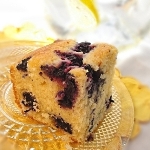 Italian Rum Cake Recipe
Jelly Roll Recipe
Lady Fingers Recipe
Lemonade Cake
Lemon Layer Cake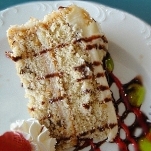 Lemon Pound Cake
Mint Brownie Recipe
Peach Cake Recipe
Poppyseed Cake Recipe
Recipe For Chocolate Cheesecake
Pear Cake Recipe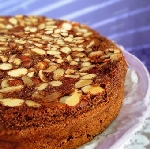 Pineapple Carrot Cake
Pistachio Cake Recipe
Plum Cake Recipe
Pumpkin Cake
Pumpkin Bread Recipe
Recipe For Chocolate Cheesecake

Recipe For Pumpkin Cheesecake
Ricotta Cake
Spice Cake Recipe
Sour Cream Cake Recipe
The BEST Tiramisu Recipe
Walnut Cake Recipe
Whipped Cream Recipe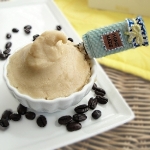 Yogurt Cake
Frostings - Glazes - Icings
Click here to see my
cake frosting recipes
.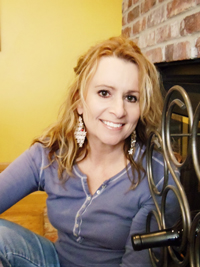 Labor Day Is Coming Up!
It's still so hot, it's hard to get excited about cranking up the over. So - there are a couple of NO BAKE stand-by's I use:
Strawberry and Marsala
Amaretto Mouse Cheesecake
The big word is NO BAKE.
And then, there's always my
Italian Drinks
collection to make a party unique and festive.
Whatever you choose for Labor Day, keep it cool. Keep it simple. And keep it safe!
Lisa
Would you like to share this page? You know how to do it! Thanks for sharing the sugar love!