Baklava Recipe
"A classic!"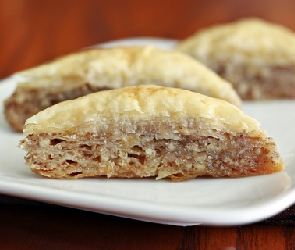 This baklava recipe is from one of my Italian grandma's Greek-lady-friends. Although baklava is not one of our traditional
Italian dessert recipes
- it does cross over in our culture a bit since it's a tradition Greek/Turkish dessert.
Baklava's flavor from cloves and cinnamon and
ONE pound of butter
! The after effect of the lemon-honey syrup is what gives it the "glue" that holds the flavors together!
You will need a couple of things other than the standard stuff you need in
Italian cookies recipes
:
phyllo dough (in most grocery stores)
zwieback crackers (check the baking section)
Don't plan on making this in a hurry. It is time consuming. But then again, you won't be bringing a standard dessert to the party like every one else either! (Take that all you WalMart-cookie-bringers!)
There's not much room for substituting. This is a traditional recipe. But there are a few hints and tips
below
.
Thanks for stopping by -
Lisa
Italian Dessert Recipes
Website Owner and Developer
Hey - "Like Me" - (left column - scroll below)
Baklava Recipe
YIELD: One Pan (depends how large or small you cut them)

INGREDIENTS:

* 3 cups of walnuts (Yes, T-H-R-E-E)

* 1 box of zwieback crackers

* 4 Tablespoons of sugar

* 2 teaspoons of cinnamon

* 1/4 teaspoon of cloves

* 1 pound of butter



Lemon Honey Syrup

* 1 Cup of sugar

* 1 cup water

* 1/2 lemon sliced

* 2 tablespoons honey

Procedure:

* In a large bowl, mix walnuts, sugar, cinnamon, cloves and zwieback back crumbs

* Butter a baking pan lightly (like a jelly roll pan)

* Butter 5 sheets of phyllo and place them in the bottom of the pan

* Sprinkle with the nut filling mixture

* Over this, place 2 more buttered phyllo

* Continue until all of the nut mixture is used

* Butter 5 remaining 5 phyllo sheets placing them over the top

* Cool in the refrigerator so it will slice better

* Preheat your oven to 325 while you are cooling

* Remove from the 'fridge after they are cooled and slice in diamond shapes

* Bake in 325 degrees for about 30 minutes or until they are golden

* While the baklava is baking prepare the honey syrup by combining all the lemon honey syrup ingredients in a sauce pan and boiling gently for 15 minutes

* Add the honey at the end of the 15 minutes

* Remove the baklava from the oven (after it's golden) and pour the honey syrup in the crevices (while it's hot!)

* Don't pour the syrup on the top or you sog out your baklava.


Can I substitute anything?
No. A baklava recipe is very traditional. So no. You don't want to omit anything either.
How long do I keep layering?
Until your package of phyllo is used up. Just remember to keep 5 sheets for that last layer.
What are "zwieback" crackers?
Basically they are a sweet cracker thats is baked twice. (Somewhat like an
Italian biscotti recipe
) Nabisco used to make them in logs and we would give them to our kids to teeth on. As for baking they are ground up in to crumbs - much like graham cracker crumbs.
Back to the top of the
baklava recipe
.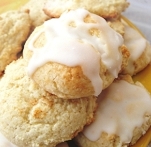 Almond Butter Cookies
Amaretto Cookies
Amaretto Lace Cookies
Almond Cookie Recipe
Anisette Cookies
Apricot Bars
Baklava Recipe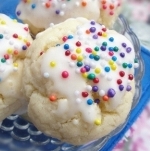 Bourbon Ball Recipe
Breakfast Cookie Recipe
Brown Sugar Cookie Recipe
Butterscotch Bars
Cappuccino Cookies
Caramel Cookie Recipe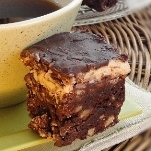 Chewy Ginger Cookies
Chocolate Crinkle Cookies
Chocolate Macaroons
Chocolate Raisin Cookies
Coconut Macaroon Cookies
Coffee Brownies
Cornflake Cookies
Date Cookies
Eggnog Cookie Recipe
Florentine Cookies

Homemade Granola Recipe
Italian Fig Cookies
Italian Wedding Cookie Recipe
Kourabiedes
Lemon Cookie Recipe
Lemon Shortbread Recipe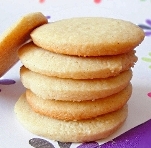 Meringue Cookie Recipe
Mint Brownie Recipe
Best Oatmeal Raisin Cookies
Orange Cookies
Pizzelle Recipe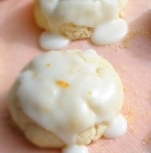 Pumpkin Bars
Pumpkin Spice Cookies
Ricotta Cheese Cookies
Rum Ball Recipe
Sesame Seed Cookies
Sour Cream Cookies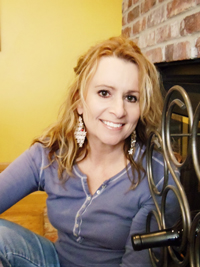 Labor Day Is Coming Up!
It's still so hot, it's hard to get excited about cranking up the over. So - there are a couple of NO BAKE stand-by's I use:
Strawberry and Marsala
Amaretto Mouse Cheesecake
The big word is NO BAKE.
And then, there's always my
Italian Drinks
collection to make a party unique and festive.
Whatever you choose for Labor Day, keep it cool. Keep it simple. And keep it safe!
Lisa
Would you like to share this page? You know how to do it! Thanks for sharing the sugar love!