Italian Fig Cookies
"Nothing LIKE Fig Newtons!"
These
Italian fig cookies
are one of those super easy
drop cookie recipes
.
This recipe calls for fresh figs!
But don't let fresh figs scare you!
This is one of those authentic
Italian cookie recipes
that won't scare kids.
I thought I was going to lie to my kids the first time I made these and by not mentioning the word
"figs"
. As it turned out they started eating them before I had a chance to say anything.
Fresh figs look like cherries when cooked. They are very sweet but taste
NOTHING
like the Americanized Fig Newtons we try and pass off as a healthy cookie.
There are a few things you can
substitute in this recipe.
But not a whole lot. If this wasn't what you were looking for - scroll below to see the full list of
Italian cookie recipes
I have on my site. Or check out my homepage of
Italian Dessert Recipes
for ideas.
Thanks for stopping by my site.
Lisa
Italian Fig Cookies
Recipe
Yield: Two Dozen (If you drop with a TBS)


Ingredients

* 1 cup granulated/white sugar
* 1/2 cup butter
* 1 egg
* 2 cups flour
* 1 teaspoon baking soda
* 1 teaspoon baking powder
* 1/2 teaspoon salt
* 1/2 teaspoon ground cloves
* 1 cup chopped fresh figs
* 1/2 cup chopped walnuts


Procedure


Preheat oven to 350 degrees F .
Cream sugar and butter

Beat the egg and add to the butter/sugar mixture.
Sift dry ingredients.
Add the dry ingredients to the mixture.
Fold in the figs.
Fold in the nuts.
Drop cookies by tablespoonfuls onto a greased cookie sheet.
Bake for 15 to 20 minutes.
What nuts can I substitute for the walnuts?
I try and stay a purist by keeping all my
Italian dessert recipes
true to our heritage. We use walnuts a lot and almonds. BUT, I really wouldn't want to add almonds here. BUT for those of you in America - if you want to swap out walnuts for pecans, that would work. Not truly an authentic fig cookie - but it's not a big deal to use them.
Do I HAVE to use butter?
Yup! Horrible things happen to those that use fake oil products. Ok, just kidding. Margarine is fine - it just flavors horribly in my book. But it won't make you a horrible cook for using it.
Can I skip the cloves?
Why? Do you hate them? Or not have them? The cloves and walnut combination give this fig cookie a distinct Italian flavor. It's worth the trip to the store.

If you hate cloves - than substitute whatever makes you happy.
Can I use dried figs?
Yikes!
I'm sure you can, but I can't guarantee the outcome with this recipe. This Italian fig cookie relies on some of the moisture from the fresh figs. Dried figs won't have that.
Back to the
Italian Fig Cookies
recipe.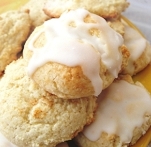 Almond Butter Cookies
Amaretto Cookies
Amaretto Lace Cookies
Almond Cookie Recipe
Anisette Cookies
Apricot Bars
Baklava Recipe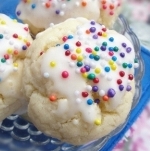 Bourbon Ball Recipe
Breakfast Cookie Recipe
Brown Sugar Cookie Recipe
Butterscotch Bars
Cappuccino Cookies
Caramel Cookie Recipe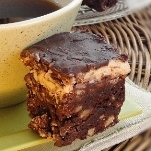 Cherry Chocolate Bars
Chewy Ginger Cookies
Chocolate Cookie Bars
Chocolate Crinkle Cookies
Chocolate Macaroons
Chocolate Mint Cookies
Chocolate Raisin Cookies
Coconut Macaroon Cookies
Coffee Brownies
Cornflake Cookies
Date Cookies
Date Bars
Eggnog Cookie Recipe
Florentine Cookies

Homemade Granola Recipe
Italian Fig Cookies
Italian Wedding Cookie Recipe
Kourabiedes
Lemon Cookie Recipe
Lemon Shortbread Recipe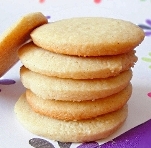 Meringue Cookie Recipe
Mint Brownie Recipe
Best Oatmeal Raisin Cookies
Orange Cookies
Peanut Butter Brownie Recipe
Pizzelle Recipe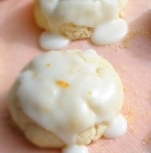 Pumpkin Bars Pumpkin Spice Cookies Ricotta Cheese Cookies Rum Ball Recipe Sesame Seed Cookies Sour Cream Cookies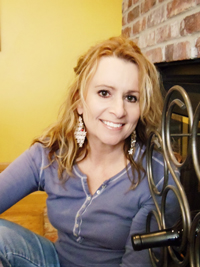 Memorial Day and Warmer Weather Treats!
It's finally warming up! In my neck of the woods we had SNOW on May 2nd. Now were on to the warm weather sweet treats!
I started celebrating by having a Sangria last night. Sangria is so easy to make - and the trick to making it spectacular is - following the super easy procedure. IF you need a brush up see:
How to Make Sangria
As for Memorial Day Goodies - I bake the LESS sticky stuff if I have to travel. And something that the kids can grab with their fingers as they cruise by the dessert table and run off to their next game. Cookies and brownies work the best for this!
The past month, these are my top five most viewed cookie recipes:
#1
Anisette Cookies
#2
Italian Wedding Cookie Recipe
#3
Pizzelle Recipe
#4
Ricotta Cheese Cookies
#5
Meringue Cookie Recipe
Have a fun filled Memorial Day!
Lisa
Would you like to share this page? You know how to do it! Thanks for sharing the sugar love!