Poached Pear Recipe
"flavored with wine, lemon, cinnamon and anise"
This poached pear recipe is made with a wine syrup. It's one of those
fruit dessert recipes
that comes to the rescue when there's tons of pears sitting on your counter.
If you're not Italian then the anise may freak you out.
It's not required!
Anise is used often in
Italian dessert recipes
. It tastes a tad like black licorice - but it's not even related to it. Just omit and this will still turn out scrumptious. The key is in reducing the wine and getting a nice syrup!
If you have questions they may be answered in the
section below.
Poached Pear Recipe
YIELD:
6 Pears
Ingredients:
* 1 1/2 cups dry red wine
* 1 cup sugar
* 1/8 teaspoon anise powder or seed (don't panic - see
substitution ideas
)
* 2 cinnamon sticks
* 2 - 3 thin lemon slices
* 6
firm
pears (Bartlett, Anjou or Bosc)
Procedure
* In a large sauce pan combine wine, sugar , anise, cinnamon sticks and lemon slices.
* Bring wine mixture to a boil over a high heat.
* Remove core from bottom end of each pear. Leave stems in.
* Peel pears if ya want.
* Set the pears in the boiling mixture and reduce heat to medium.
* Cover and simmer until pears are heated through and still hold their shape
*
See note below
for different pear types.
* Turn fruit occasionally so all side sit in the syrup at least once.
* Lift the pears out with a slotted spoon.
* Reduce syrup over high heat until there is about 3/4 - 1 cup.
* Pour syrup over and around pears.
* Most people serve these warm. I don't care I'll take 'em cold or warm.
How long do I cook the pears?
Bartlett's take about 8-10 minutes. Anjou and Bosc take about 12 minutes. Just pierce them with a fork to test.
What type wine works best?
I don't do wine questions - ever! There is never a right answer. It's like It's a politics religion catch 22 question.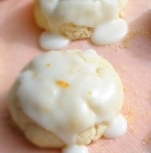 Plum Recipes
Plum Cake Recipe
Plum Jam Recipe
Plum Tart
Oranges
Orange Bread Recipe
Orange Cookies
Orange Glaze
Figs Recipes
Italian Fig Cookies Recipe

Strawberry Recipes Strawberry Mousse Recipe Strawberries and Marsala Recipe Fresh Strawberry Cake Recipe Berry Sangria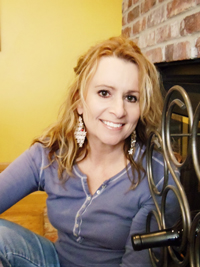 Memorial Day and Warmer Weather Treats!
It's finally warming up! In my neck of the woods we had SNOW on May 2nd. Now were on to the warm weather sweet treats!
I started celebrating by having a Sangria last night. Sangria is so easy to make - and the trick to making it spectacular is - following the super easy procedure. IF you need a brush up see:
How to Make Sangria
As for Memorial Day Goodies - I bake the LESS sticky stuff if I have to travel. And something that the kids can grab with their fingers as they cruise by the dessert table and run off to their next game. Cookies and brownies work the best for this!
The past month, these are my top five most viewed cookie recipes:
#1
Anisette Cookies
#2
Italian Wedding Cookie Recipe
#3
Pizzelle Recipe
#4
Ricotta Cheese Cookies
#5
Meringue Cookie Recipe
Have a fun filled Memorial Day!
Lisa
Would you like to share this page? You know how to do it! Thanks for sharing the sugar love!