Sesame Seed Cookies
"Easy traditional drop cookie"
Sesame Seed Cookies
are on of those traditional
Italian cookie recipes
. We had 'em sitting around and served so much when I was growing up, I never touched them. They were too normal to me. But mostly I avoided them because they reminded me of old people, like the grandpa on Prizzi's Honor.
Fast forward 40 some odd years - I'm the one in charge of the kitchen! I tweaked this
drop cookie recipe
to get the texture I always wanted. No more crusty old people taste -
now I really like these!
The
sesame seed cookies
have a slight zap from the anise flavoring and they flake inside almost like a shortbread. Now if you hate anise - there's plenty of substitutions! See the
substitutions
section below the recipe.
Sesame Seed Cookies
YIELD - Makes 3 - 4 dozen sesame cookies
Ingredients:
* 1/2 cup butter
* 1/4 cup white sugar
* 1/4 cup packed brown sugar
* 2 eggs
* 1 teaspoon anise extract
* 2 cups all-purpose flour
* 1 teaspoons baking powder
* 1/4 teaspoon salt
* 1/4 cup milk
* 1/3 cup scant sesame seeds
Procedure
Preheat oven 350 degrees F (175 degrees C)
1. Cream butter, sugar and brown sugar. Add eggs and vanilla, blend well.
2. Stir together flour, baking powder and salt. Add gradually to the creamed mixture, blending well.
3. Break off a small piece of dough and delicately mold into a smooth ball in your hand.
4. Dip the top of the ball in milk and dip in sesame seeds.
5. Place on the
greased
cookie sheet. Repeat with the remaining dough.
6. Bake at 350 degrees F (175 degrees C) for 15 minutes or until golden. Remove to wire racks to cool.
Can I substitute anything for the butter?
Nope! Were you really wanting to use shortening? Hmmph. Very few Italian dessert recipes use shortening. But I have a couple on this site that use it. You may want to check these out OR better yet - buy some butter:
Italian Dessert Recipes that use shortening:
Can I leave out the anise?
Yep! Anise has a very unique flavor. I'm NOT a big fan of anise. *Gasp*! How UN Italian of me. But, you will still be making an Italian cookie by substituting any of these:
almond extract
vanilla extract
lemon zest
orange zest
Can I toast the sesame seeds?
I don't see why not! Good idea! Just take into consideration the time the seeds will be on the cookie while baking. Toasting always brings out the natural oils in a spice or nut. I think I will toast mine next time I make a batch of sesame seed cookies!
More Italian Cookie Recipes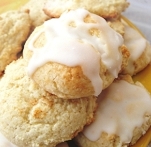 Almond Butter Cookies
Amaretto Cookies
Amaretto Lace Cookies
Almond Cookie Recipe
Anisette Cookies
Apricot Bars
Baklava Recipe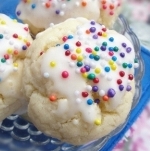 Bourbon Ball Recipe
Breakfast Cookie Recipe
Brown Sugar Cookie Recipe
Butterscotch Bars
Cappuccino Cookies
Caramel Cookie Recipe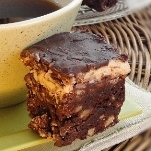 Cherry Chocolate Bars
Chewy Ginger Cookies
Chocolate Cookie Bars
Chocolate Crinkle Cookies
Chocolate Macaroons
Chocolate Mint Cookies
Chocolate Raisin Cookies
Coconut Macaroon Cookies
Coffee Brownies
Cornflake Cookies
Date Cookies
Date Bars
Eggnog Cookie Recipe
Florentine Cookies

Homemade Granola Recipe
Italian Fig Cookies
Italian Wedding Cookie Recipe
Kourabiedes
Lemon Cookie Recipe
Lemon Shortbread Recipe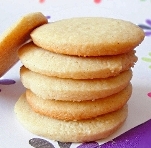 Meringue Cookie Recipe
Mint Brownie Recipe
Best Oatmeal Raisin Cookies
Orange Cookies
Peanut Butter Brownie Recipe
Pizzelle Recipe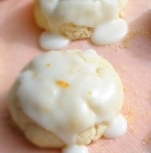 Pumpkin Bars
Pumpkin Spice Cookies
Ricotta Cheese Cookies
Rum Ball Recipe
Sesame Seed Cookies
Sour Cream Cookies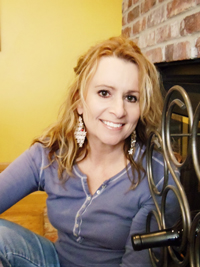 Memorial Day and Warmer Weather Treats!
It's finally warming up! In my neck of the woods we had SNOW on May 2nd. Now were on to the warm weather sweet treats!
I started celebrating by having a Sangria last night. Sangria is so easy to make - and the trick to making it spectacular is - following the super easy procedure. IF you need a brush up see:
How to Make Sangria
As for Memorial Day Goodies - I bake the LESS sticky stuff if I have to travel. And something that the kids can grab with their fingers as they cruise by the dessert table and run off to their next game. Cookies and brownies work the best for this!
The past month, these are my top five most viewed cookie recipes:
#1
Anisette Cookies
#2
Italian Wedding Cookie Recipe
#3
Pizzelle Recipe
#4
Ricotta Cheese Cookies
#5
Meringue Cookie Recipe
Have a fun filled Memorial Day!
Lisa
Would you like to share this page? You know how to do it! Thanks for sharing the sugar love!




Back to the
Sesame Seed Cookies