Soco Amaretto Lime
Amaretto, Peach Schnapps, and Lime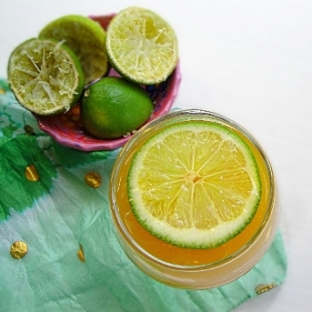 This
soco amaretto lime
is named after some silly song. I have no idea what song or who sings it, but I kept seeing this drink name around. I got curious, started hunting for a recipe. All I came up with was a ding dang song.
So.....somebody somewhere came up with these three ingredients and labeled it a
soco amaretto lime drink
. I must say it tastes awesome. The original author used waaaaaaaaay more lime than I do. The drink curled my toes back into my throat. This recipe is an even mixture of tang and sweet. So adjust accordingly if you want more sour zing.
See a list of the other
Italian drinks
I have on my site. (You can
scroll below.
) And while you're at it check out my home page -
Italian dessert recipes
.
Thanks for stopping by!
Lisa
Soco Amaretto Cocktail with Lime
YIELD:
1 Serving
Ingredients:
* 2 oz amaretto
* 2 oz of peach schnapps (
see below
)
* 2 oz of FRESH lime juice
Procedure
* Mix
* Strain
* Pour and serve
Can I use bottled lime juice?
NO! Only if you live in a part of the world where limes are unavailable. Then you can. Otherwise there is NOTHING like fresh squeezed fruit. Stay away from the fake stuff if you can. Don't be lazy - most produce sections have limes. Pick one up!
Does it have to be peach schnapps?
Nah. That's just a brand name - like Pepsi, Kraft, or McDonald's. What you are going for is a peach based liquor.






Italian Drinks




Amaretto Coffee
Amaretto Drink Recipes
(A collection)
Amaretto Sour Drink Recipe
Amaretto Stone Sour Recipe
Amaretto Vodka Peach Schnapps
Amaretto Tea
Arnold Palmer Recipe
Basil Martini

Bellini Recipe
Berry Sangria
Best Sangria Recipe
Blue Lagoon Drink

Blue Martini Recipe
Cafe Amaretto
Espresso Drink Recipe
Espresso Martini Recipe
Harvey Wallbanger Recipe
How To Make Sangria
Kahlua And Cream Recipe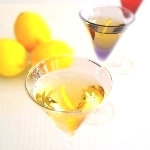 Kamikaze Drink
Italian Margarita Recipe
Limoncello Recipe
Liqueur Names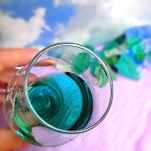 Manhattan Drink Recipe
Old Fashioned Cocktail
Peach Sangria
Rob Roy Recipe
Soco Amaretto Lime Sangria Recipes Sour Apple Martini Recipe Strawberry Lemonade Recipe Watermelon Lemonade Recipe Watermelon Margarita Recipe Wedding Cake Martini White Chocolate Martini Recipe White Sangria Recipe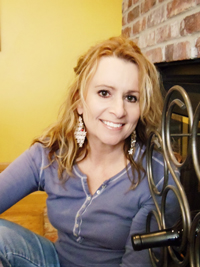 Memorial Day and Warmer Weather Treats!
It's finally warming up! In my neck of the woods we had SNOW on May 2nd. Now were on to the warm weather sweet treats!
I started celebrating by having a Sangria last night. Sangria is so easy to make - and the trick to making it spectacular is - following the super easy procedure. IF you need a brush up see:
How to Make Sangria
As for Memorial Day Goodies - I bake the LESS sticky stuff if I have to travel. And something that the kids can grab with their fingers as they cruise by the dessert table and run off to their next game. Cookies and brownies work the best for this!
The past month, these are my top five most viewed cookie recipes:
#1
Anisette Cookies
#2
Italian Wedding Cookie Recipe
#3
Pizzelle Recipe
#4
Ricotta Cheese Cookies
#5
Meringue Cookie Recipe
Have a fun filled Memorial Day!
Lisa
Would you like to share this page? You know how to do it! Thanks for sharing the sugar love!