Peach Sangria
"Only four ingredients needed!"
This Peach Sangria Recipe is one of those
Italian drinks
thats much cheaper to make at home AND tastes way better than Olive Garden! It's only since Olive Garden began serving this recipe that people salivate all over the menu to order one.
You can make a peach sangria JUST as good (and waaaaay cheaper!)
This recipe is super easy. There's only 4 ingredients! And if this wasn't what you were looking for check out my
sangria recipes
or scroll below to see the full list of
Italian drinks
on my site.
Just follow the basic tips on this page -
how to make a sangria
and you should be "good to go".
And if you happened to "land here" because you were looking for a way to use your peaches, I also have a page dedicated to
peach dessert recipes
.
Thanks for stopping by -
Lisa
Owner and Developer of
Italian Dessert Recipes
PS : There's a few
questions and substitions
in the section below.
Peach Sangria Recipe
Want to print this recipe?
Click here and it will be in your inbox.
Yield: A SMASHING Pitcher of Peach Sangria

INGREDIENTS


* 1 (750 milliliter) bottle dry white wine
* 3/4 cup peach schnapps (
see note below
)
* 1/8 cup white sugar
* 1 pound white peaches(
see substitutions below
), pitted and sliced
Procedure
1. Slice the peaches into wedges.
2. Place peaches in bowl and press the sugar into the peaches.
Key word is "press". Don't pound, juice or pulverize. Just press.
3. Pour the peach schnapps over the pressed fruit.
4. Cover and let the peach booze mixture rest AT LEAST 15 minutes. (I put in a Tupperware and walk away.) Go find something to do - but let the peaches and booze get to know each other and mingle.
5. AFTER the
minimum
15 minutes of miglation (yes, I do realize this is not a real word), place wine and peaches/booze mixture in the sangria pitcher.
6. Put the pitcher the refrigerator to LET THE DRINK SIT at least half a day.
So, the total prep time might be about minutes after you get out the ingredients, cut, press, and let the pressed fruit rest. Just remember (again) - LET IT SIT!
Want to print this recipe?
Click here and it will be in your inbox.
What kind of peaches work best?
Any peach will do. When I made this pitcher of sangria in the photo - I used white peaches. But it doesn't matter

Whatever you do - don't start off with an overly ripe peach!!!
What size should the peach wedges be?
Don't cut them too thin! Wine is acidic and breaks down the peach. Thin sliced peaches will birth stringy offspring which floats like pieces of a cheap sweater in a wringer washer.
What white wine makes the best peach sangria?
Oooooh, like religion, politics and sex - I won't discuss wine choices with anyone - except those who love me unconditionally. (And that number fluctuates daily depending how many of my kids are mad at me.)


The Italian tradition for Sangria wine choice is no deep dark secret - we use the leftover wine from the dinner the night before.
What can I substitute for the peach schnapps?
A Peach Vodka. If price is a concern the Schnapps manufacturer makes a smaller bottle for less than $8.00 USD.
What can I substitute for the peaches?



Well - since this is a recipe for a

"peach" sangria

- it wouldn't be a "peach sangria" if you nixed the Peach Schnapps and the peaches. nBut you don't *have* to use white peaches - use *normal* peaches.

Experiment away. Come up with your own concoction. However, I wouldn't suggest experimenting with this particular recipe though.

Try experimenting with the

traditional sangria recipe

. I call it

The Best Sangria Recipe

because it's basic old school. Work with it to come up with your own crazy idea.

TIP 1:

Make sure to

TASTE

your experiment

before

sending out sangria party invitations. Seriously, nothing is worse than a lousy sangria when your guests have gone all day without a drink and they come over expecting the real stuff.

TIP 2:

As a refresher, review the basics of

how to make a Sangria

and you should be successful with your own concoction!

Back to the peach sangria recipe.




Italian Drinks




Amaretto Coffee
Amaretto Drink Recipes
(A collection)
Amaretto Sour Drink Recipe
Amaretto Stone Sour Recipe
Amaretto Vodka Peach Schnapps
Amaretto Tea
Arnold Palmer Recipe
Basil Martini

Bellini Recipe
Berry Sangria
Best Sangria Recipe
Blue Lagoon Drink

Blue Martini Recipe
Cafe Amaretto
Espresso Drink Recipe
Espresso Martini Recipe
Harvey Wallbanger Recipe
How To Make Sangria
Kahlua And Cream Recipe
Kamikaze Drink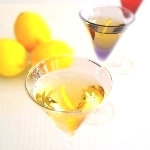 Italian Margarita Recipe
Limoncello Recipe
Liqueur Names
Manhattan Drink Recipe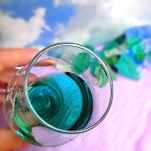 Old Fashioned Cocktail
Peach Sangria
Rob Roy Recipe
Soco Amaretto Lime
Sangria Recipes
Sour Apple Martini Recipe
Strawberry Lemonade Recipe
Watermelon Lemonade Recipe
Watermelon Margarita Recipe
Wedding Cake Martini
White Chocolate Martini Recipe
White Sangria Recipe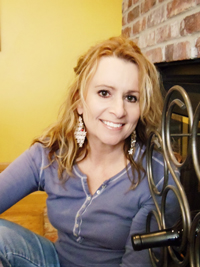 Labor Day Is Coming Up!
It's still so hot, it's hard to get excited about cranking up the over. So - there are a couple of NO BAKE stand-by's I use:

Strawberry and Marsala Amaretto Mouse Cheesecake

The big word is NO BAKE.

And then, there's always my

Italian Drinks

collection to make a party unique and festive.

Whatever you choose for Labor Day, keep it cool. Keep it simple. And keep it safe!

Lisa

Would you like to share this page? You know how to do it! Thanks for sharing the sugar love!








When I was building my site last year I had no idea how to add a print button to each recipe! Well I just kept cooking. Now it's a year later.

To add a button to each of my 150+ recipes at this point would be a TON of work. And really, I'd rather cook and try more recipes.

So, I came up with a solution. I've set up my most viewed recipes to automatically hit your inbox when you fill out the form below on that particular recipe page.

So - you will see this option on the most popular pages. Thanks for understanding - and enjoy the sweet pleasure sugar brings!

Lisa