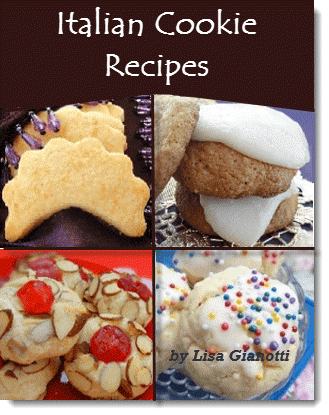 Want to know the secret in making the best Italian cookie recipes? NOTHING! It's not that tough - because there is no big secret! All you need is some basic fresh ingredients. And of course, the ability to not only read - but follow the step by step instructions.
We use the several basic ingredients over and over. Once you realize how simple it is you will NEVER want to purchase an Italian-pretender-cookie from a franchised bakery or market again!
W hat do you need to make true Italian cookies?
REAL BUTTER
Nuts
Flavorings
We use almond flavoring more than vanilla flavoring. And the big one that may seem foreign - anise extract or anise flavoring. (Anise is the flavoring that is similar to licorice - you may know it best in the traditional Italian biscotti.)
All of these main ingredients can be found your *normal* supermarket and picked up in your regular shopping trip! Good news, huh? No specialty shopping required!
Below is a photo gallery of all the Italian Cookie Recipes I have on my site. If you hover over the pictures you will see a description.