Arnold Palmer Recipe
Lemonade and Tea ( Add a lil kick of limoncello - if you want)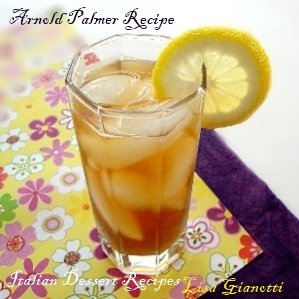 This
Arnold palmer recipe
has two versions. The basic standard one. It's real simple and non-alcoholic.
And then the grown-up version. It has limoncello which is just an Italian lemon cordial. A cordial is a sweet alchoholic drink. So - using limoncello doesn't give it the tartness - just the lemon-y flavor.
The
Limoncello Recipe
is simple to make and cheaper than the $30 USD to purchase. Just a thought.
Here's what I do since I have a house ful of kids - I make a pitcher of the basic Arnold Palmer Recipe. I pour the kids glasses first. And I add limoncello to the glasses for those of us that WANT a kick. All it takes for the grown-up version is 1-2 ozs of limoncello per 8 ozs.
If this wasn't the type of drink recipe you were looking for scroll below for a full list of
Italian drinks
I have on my site.
Thanks for stopping by! And check out my homepage of
Italian dessert recipes
while you are here.
Lisa
YIELD:
1 Pitcher
Ingredients:
* 2 cups of FRESH BREWED iced tea
* 2 cups of boiling water
* 1 cup of sugar
* 5 lemons squeezed
Procedure
* Squeeze lemons. And set them aside.
* Put 2 cups of water and the sugar in a sauce pan. Bring it to a boil.
* Take it off the burner - let it cool a bit.
* After the sugar/water mixture has cooled some add the squeezed lemons. And put in a serving pitcher.
* Add the brewed tea to the pitcher.
* That's it! Really!
The grown up version of the Arnold Palmer Recipe
* Add 1-2 ozs of limoncello
to each serving glass!
It's awesome.
Want to print this recipe?
Click here and it will be in your inbox.
Is there a special trick to ice tea?
Actually - yeah. I learned this from my former boss who is a North Carolina gal.


Boil your water first
Add the tea bag to the water and pull it off the burner.
Let the mixture cool about 5 minutes.
Then pour it in a pitcher with a lid.
Add the sugar.
And put the lid on.
My personal deviation here is - I remove the tea bag after 5 minutes of steeping. My friend doesn't.
Isn't this just lemonade and ice tea?
Basically yeah. Makes ya mad when you pay over $3.00 at a restaurant for one, doesn't it?
Can I use canned or bottled lemonade?
You "can". BUT I hate anything bottled or canned when fresh is sooooo easy peasy.

Italian Drinks
Amaretto Coffee
Amaretto Drink Recipes
(A collection)
Amaretto Sour Drink Recipe
Amaretto Stone Sour Recipe
Amaretto Vodka Peach Schnapps
Amaretto Tea
Arnold Palmer Recipe
Basil Martini

Bellini Recipe
Berry Sangria
Best Sangria Recipe
Blue Lagoon Drink

Blue Martini Recipe
Cafe Amaretto
Espresso Drink Recipe
Espresso Martini Recipe
Harvey Wallbanger Recipe
How To Make Sangria
Kahlua And Cream Recipe
Kamikaze Drink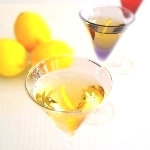 Italian Margarita Recipe
Limoncello Recipe
Liqueur Names
Manhattan Drink Recipe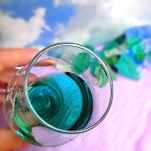 Old Fashioned Cocktail
Peach Sangria
Rob Roy Recipe
Soco Amaretto Lime
Sangria Recipes
Sour Apple Martini Recipe
Strawberry Lemonade Recipe
Watermelon Lemonade Recipe
Watermelon Margarita Recipe
Wedding Cake Martini
White Chocolate Martini Recipe
White Sangria Recipe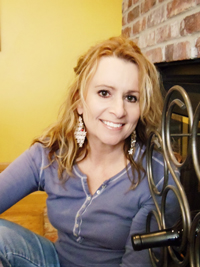 Labor Day Is Coming Up!
It's still so hot, it's hard to get excited about cranking up the over. So - there are a couple of NO BAKE stand-by's I use:
Strawberry and Marsala
Amaretto Mouse Cheesecake
The big word is NO BAKE.
And then, there's always my
Italian Drinks
collection to make a party unique and festive.
Whatever you choose for Labor Day, keep it cool. Keep it simple. And keep it safe!
Lisa
Would you like to share this page? You know how to do it! Thanks for sharing the sugar love!




When I was building my site last year
I had no idea how to add a print button to each recipe
! Well I just kept cooking. Now it's a year later.
To add a button to each of my 150+ recipes at this point would be a TON of work. And really, I'd rather cook and try more recipes.
So, I came up with a solution. I've set up my most viewed recipes to
automatically hit your inbox
when you fill out the form below on that particular recipe page.
So - you will see this option on the most popular pages. Thanks for understanding - and enjoy the sweet pleasure sugar brings!
Lisa