Mint Brownie Recipe
"Fudgy brownie, cool mint, thin chocolate icing"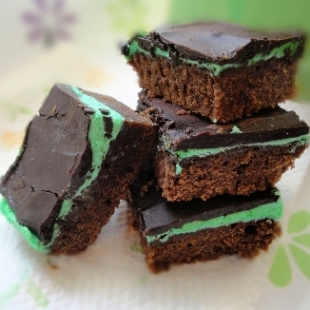 This mint brownie recipe has been in my Italian cakes collection - forever.(But should it be classified as a cookie and be in my Italian cookie recipes? Hmmm) Regardless I've been making it for 20 years. And the only thing I do to make it "Italian" is add one secret ingredient to turn it into one of those Italian dessert recipes!

I only call it a secret, because my kids give me the "stink eye" when I mention I use it. So I just don't tell 'em. It's a pinch of anise powder. Now, you can leave it out if it scares you. I just think it adds depth to the chocolate. But you can keep it American-ish by skipping it if you want - and it will still turn out great.

So let's talk about the three layers. You're kinda thinking it's gonna be a pain, right? Really it isn't.

The fudgy brownie layer only cooks 20 minutes. So if I'm in a hurry, I stick it in the fridge to speed the cooling. It doesn't take long because it's thin. After you add the mint layer you can pour the thin chocolate glaze on top. It just floats over the mint because it's so thin when warm. That yummy butter fat makes it spread thin and smooth.

Fair warning though- THIS mint brownie recipe is rich! You probably guessed that by looking at the ingredients, right?!

If this wasn't the type of brownie you were looking for - scroll below and see the full list of Italian cakes I have on my site.

Oh too, while you are here - check out my homepage of Italian dessert recipes.

Thanks for stopping by!

Lisa

The questions and substitutions are below.


Mint Brownie Recipe
YIELD: 1 jelly roll pan

Ingredients: The Brownie Layer

* 1/2 cup (1 stick) softened butter

* 1 1/2 cup of Hershey's syrup

* 4 eggs

* 1 cup sugar

* 1 cup all purpose flour

* Pinch of anise (Optional)

* Pinch of cloves (Optional)



Ingredients: The Mint Layer

* 2 cups powdered sugar ( I sift it - if it's lumpy or clumped)

* 1/2 cup (1 stick)softened butter

* 1 tablespoon water

* 3 drops of green food coloring

* 1/2 teaspoon peppermint extract

Ingredients:The Thin Chocolate Frosting Layer

* 1 cup of MINT chocolate chips (if you can't find this - use normal chocolate chips and add 1/4 teaspoon peppermint extract)

* 6 tablespoons of melted butter

Brownie Layer Procedure

Preheat oven to 350°F.

Lightly butter a jelly roll baking pan.

Melt the butter and stir in the Hershey's chocolate.

Set aside.

Beat eggs and sugar in large bowl

Add the chocolate mixture and flour.

* If you want - add a pinch of cloves and a pinch of anise powder. (Again it's an option)

* Stir until just blended. Don't go for light fluffy and airy. Just blend.

* Cook 20 minutes (really!) The top will look wet. That's what you want. Just kinda wiggle the pan to make sure the batter is cooked.

NOTE: The look will fool you - that's why you want to tooth pick test or wiggle the pan. Put the brownies in the fridge to cool down while you make the mint layer. They don't need to cool off to "cold". But they need to cool some.

Mint Layer Procedure

* Combine all the mint layer ingredients in a bowl. (The powdered sugar, butter, and extract - leave the water out at first)

* Beat until all the lumps are gone.

* If you need the water - then add it. You may not. I just eyeball it. Spread this over the some-what cooled brownies.

This is the stage you want to cool everything down until it the two layers are set.

Thin Chocolate Layer Procedure

Stir the mint chocolate chips and the butter in small saucepan over low heat.

Stir just until smooth.

Cool slightly.

Pour over mint topping, if it doesn't spread evenly - help it out.

Sometimes I dip a thin spatula in water and move the warm frosting along.




What is anise?
It's a spice we use a lot in
Italian dessert recipes
. It's comes from a plant that has leaves that look feathery like. As fas as what it taste like - most people would say "black licorice." (But anise has nothing to do with licorice.)
This mint brownie recipe came from my friend - and she's American. She never used it. So it's not a big deal if you don't add it. Really. It isn't.
Can I skip the green food coloring?
Yup. I add it because I think presentation adds to the expectation. I mean, if you heard someone was making a mint brownie recipe - wouldn't you kind of see a brown and green thing in your head? I dunno. I do. It's cheap to add. But if you don't have it - don't tear up the pavement to get it.
Is margarine okay?
To grease a pan with. To moisturize you hands with when you run out of lotion. BUT never to use in baking!!!!
I have never made this mint brownie recipe with anything
but butter
- so I can't really give a green light! Oooh good word choice to go with a "mint" layer brownie!
What is jelly roll pan?
It's the long pan that has a low side. They are usually the size of a cookie sheet but have enough of a lip to pour batter in.
Click here to see the
Italian Cakes
page.
Other
Italian Cake Recipes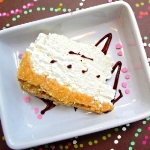 Almond Cake Recipe
Almond Pound Cake
Amaretto Cake Recipe
Amaretto Mousse Cheesecake
Apple Pound Cake
Applesauce Cake Recipe
Beer Cake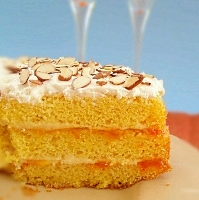 Blueberry Cake Recipe
Blueberry Coffee Cake Recipe
Cappuccino Cake
Cassata Cake
Caramel Cake
Chocolate Amaretto Cake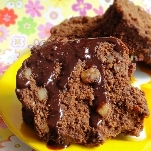 Chocolate Buttermilk Cake
Chocolate Torte Recipe
Chocolate Walnut Cake
Coconut Layer Cake
Coconut Cake Recipe
Date Bread
Double Chocolate Brownie Recipe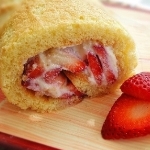 Eggnog Cake Recipe
Flourless Chocolate Torte
Fresh Strawberry Cake Recipe
Gluten Free Chocolate Cake Recipe
Harvey Wallbanger Cake
Italian Cream Cake Recipe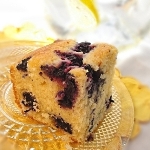 Italian Rum Cake Recipe
Jelly Roll Recipe
Key Lime Cake
Lady Fingers Recipe
Lemonade Cake
Lemon Layer Cake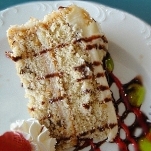 Lemon Pound Cake
Mint Brownie Recipe
Peach Cake Recipe
Poppyseed Cake Recipe
Recipe For Chocolate Cheesecake
Pear Cake Recipe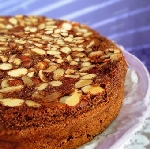 Pineapple Carrot Cake
Pistachio Cake Recipe
Plum Cake Recipe
Pumpkin Cake
Pumpkin Bread Recipe
Recipe For Chocolate Cheesecake

Recipe For Pumpkin Cheesecake
Ricotta Cake
Spice Cake Recipe
Sour Cream Cake Recipe
The BEST Tiramisu Recipe
Walnut Cake Recipe
Whipped Cream Recipe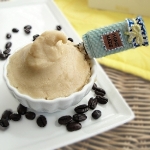 Yogurt Cake Frostings - Glazes - Icings

Click here to see my

cake frosting recipes

.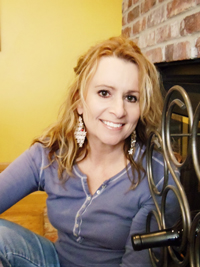 Memorial Day and Warmer Weather Treats!
It's finally warming up! In my neck of the woods we had SNOW on May 2nd. Now were on to the warm weather sweet treats!
I started celebrating by having a Sangria last night. Sangria is so easy to make - and the trick to making it spectacular is - following the super easy procedure. IF you need a brush up see:
How to Make Sangria
As for Memorial Day Goodies - I bake the LESS sticky stuff if I have to travel. And something that the kids can grab with their fingers as they cruise by the dessert table and run off to their next game. Cookies and brownies work the best for this!
The past month, these are my top five most viewed cookie recipes:
#1
Anisette Cookies
#2
Italian Wedding Cookie Recipe
#3
Pizzelle Recipe
#4
Ricotta Cheese Cookies
#5
Meringue Cookie Recipe
Have a fun filled Memorial Day!
Lisa
Would you like to share this page? You know how to do it! Thanks for sharing the sugar love!