Italian Desserts
Want to know when new Italian desserts and

Italian drinks

are added to this site?





Here's the quickest way

Like my Facebook page

. I know, seems so simple. But, it's the one spot where people go for about everything. You can click on the link. It's on the left side of this page. Just scroll down a bit.

Then do this

Fill out the email form to the right. Why?

I send out emails during the holiday seasons - like Mother's Day, Father's Day, and Valentine's Day. The emails feature about 4 desserts or Italian drinks that may be traditional OR may have just a teeny Italian twist to something *normal*. They are usually the highest viewed pages during each season. Kinda lets you jump on the bandwagon and do what the popular kids are doing.

And the email list does something else I can't do anywhere else - share incredible sales that may be going on. I don't do that often, but every now and then there is a killer sale on something that will only be there for three days.

For instance Amazon had a stand up Kitchen Aid mixer with all the bells and whistles for less than $200 (USD). But that was only going on for 3 days. I might send 1-2 of those type emails out.





Absoltuely do this!

For about 95% of my Italian desserts - I am the photographer. I started taking pictures of my desserts in 2009, without ever invisioning a

Pinterest

. And *poof*. They created a place for people like me that have image intensive sites.

Please follow my Pinterest board

! I almost ALWAYS post my pictures there right away. Just because it's the most fun part of the way I connect with you guys - I tend to do it first. Almost while the cake or cookies are still cooling off!

When you sign up to receive my email. I PROMISE to not bombard your inbox.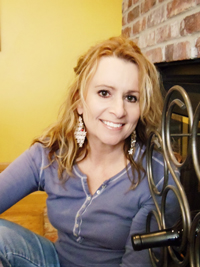 So - there's 3 places to keep up on the newest Italian desserts (

Facebook

,

Pinterest

, and email). The email is the most personal connection. It's probably my favorite part of having this site. I have over 500,000 visitors a year - but I never feel connected to 500,000 of them. Why? Because,I never know who is there. Or when they are there. The email list is that human link. It really is one of the most enjoyable parts of my site. Writing to you guys that signed up to know what's cooking!

I wrote this site for

real

people cooking

real

food in a

real

life where we have real obligations that keep us in

real

stores shopping for

real

food items that aren't out of the ordinary.

Lisa Back to the top of

Italian Desserts

See the -

home page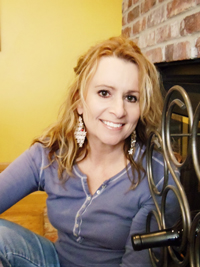 Memorial Day and Warmer Weather Treats!
It's finally warming up! In my neck of the woods we had SNOW on May 2nd. Now were on to the warm weather sweet treats!
I started celebrating by having a Sangria last night. Sangria is so easy to make - and the trick to making it spectacular is - following the super easy procedure. IF you need a brush up see:
How to Make Sangria
As for Memorial Day Goodies - I bake the LESS sticky stuff if I have to travel. And something that the kids can grab with their fingers as they cruise by the dessert table and run off to their next game. Cookies and brownies work the best for this!
The past month, these are my top five most viewed cookie recipes:
#1
Anisette Cookies
#2
Italian Wedding Cookie Recipe
#3
Pizzelle Recipe
#4
Ricotta Cheese Cookies
#5
Meringue Cookie Recipe
Have a fun filled Memorial Day!
Lisa
Would you like to share this page? You know how to do it! Thanks for sharing the sugar love!