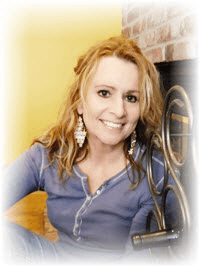 Italian dessert recipes aren't that hard to make! Why? Because they never were in the first place.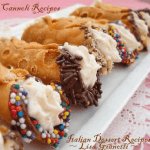 You can make THE BEST tiramisu even if it's your first try! (I hit a home run for my husbands 49th birthday! I'd never done it before!)
Even an Italian biscotti recipe is so basic - you probably most of the ingredients in your pantry right now.
Think cannolis are tough to make? They are not! I used to look in the bakery case and think, cannoli recipes must be really complex. Wrong! (Especially if you buy the shells already made). Once I realized there aren't that many cannoli filling recipes - I just got food decorator crazy and learned how to put on the frillies and pretties to make things look professional. Most Italian dessert recipes just aren't that complex!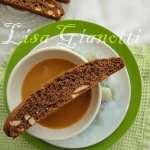 Cannoli , biscotti, tiramisu - are made from simple ingredients you have in your pantry plus a couple of EASY to find spices or liqueurs!
It's just knowing how to combine these *normal* ingredients to get that distinct Italian flavor. I wrote for real people that shop in normal stores that sell basic food ingredients. And if you really want to cut to the chase - I broke out the ultimate Easy Italian Dessert Recipes in their own section. And the newest cool page is all about easy - box cake mix recipes . This is a great way to make a unique cake that tastes Italian - but starts with a cake mix. I was shocked when my grandma gave me her Italian Rum Cake Recipe . As a kid, I always thought she made this from scratch. Wrong. Cake Mix!
My name is Lisa. I'm a normal mom. (Well, don't ask my kids.) I eat dessert everyday. *Gulp* (Yep, really I do!) I am half Italian. And, I grew up making many of these Italian dessert recipes.
I've posted over 235 Italian desserts and you can find the list of the recipes in each section. Some recipes might look familiar. Why?
Because we all cook with our ethnic spices and flair! I'm Italian. I use Italian spices, liqueurs and flavorings. And that's really all there is to it. Each heritage adds their regional flavorings. So, enjoy. Stretch a little and try a recipe if it's seems a little unique to you. Or try the familiar. Just enjoy a little sugar and the simple pleasure it brings.

Owner and Creator of Italian Dessert Recipes
Follow Me On
Facebook!

And
Pinterest :-)


PS: This year I added an easy candy recipes section. I realized - we do make candy. Not tons. But we intersperse them on our holiday trays like a garnish, not a main-dessert-type-thing. But we do take time to make candy as an "extra" dessert thing.