Watermelon Margarita Recipe
Watermelon, Amaretto and the Basics!
This
watermelon margarita recipe
came about on a whim. I'd been cooking desserts all day and wanted a drink. I was being kind of selfish with my recent watermelon purchase. It was so sweet and flavorful. I thought what the heck - let me modify my
Italian Margarita Recipe
and see what I get! Needless to say, I will be making many more of these.
The only modification from a *normal* margarita is the addition of amaretto. Amaretto is an Italian liqueur that has a flavor that most people describe as "sweet almonds". If you want to leave it out - that's cool. You will just be drinking a normal watermelon margarita. Personally, I think the amaretto heightens the flavor of the watermelon. But you are the bartender or bartenderess - you choose!
And if NONE of these
Italian drinks
are what you were looking for,
scroll below
and see the full list of drinks and check out my homepage of
Italian dessert recipes
.
Thanks for stopping by!
Lisa
Watermelon Margarita Recipe
YIELD:
1 Serving
Ingredients:
* 1 oz amaretto
* 2 1/2 oz fresh squeezed watermelon juice
* 4 ozs sweet and sour mix
* 2 ozs triple sec
* 2 ozs tequila
Procedure
* Squeeze watermelon. Make sure and strain it!
* Mix and shake
* Drink and enjoy!
What's the trick on squeezing the watermelon juice?
None really. You can push it through sieve. Or squeeze it with your hands into a cup then strain. Use that little hand juicer then strain. Heck there are tons of ways. I've used paper towels, coffee filters. Just don't get all fancy and break out the juicer! I only use my juicer on BIG projects. And this isn't one of them!
What is the recipe for sweet and sour?
No big secret. Don't worry about ratios too much. You are looking to get a sweet and sour flavor from sugar and lemons. So, I usually start with equal amounts of water and sugar - then I add lemons to taste. Now, since this is a margarita - you can add lime also. That's all there is to it!
What about bottled sweet and sour mix?
No! No! No! Don't do it! Only if there are NO lemons within hundreds of miles are you allowed to purchase the gross pre mixed artificial stuff.

Italian Drinks
Amaretto Coffee
Amaretto Drink Recipes
(A collection)
Amaretto Sour Drink Recipe
Amaretto Stone Sour Recipe
Amaretto Vodka Peach Schnapps
Amaretto Tea
Arnold Palmer Recipe
Basil Martini

Bellini Recipe
Berry Sangria
Best Sangria Recipe
Blue Lagoon Drink

Blue Martini Recipe
Cafe Amaretto
Espresso Drink Recipe
Espresso Martini Recipe
Harvey Wallbanger Recipe
How To Make Sangria
Kahlua And Cream Recipe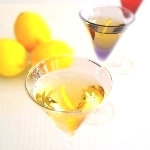 Kamikaze Drink
Italian Margarita Recipe
Limoncello Recipe
Liqueur Names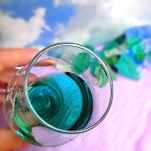 Manhattan Drink Recipe
Old Fashioned Cocktail
Peach Sangria
Rob Roy Recipe
Soco Amaretto Lime
Sangria Recipes
Sour Apple Martini Recipe
Strawberry Lemonade Recipe
Watermelon Lemonade Recipe
Watermelon Margarita Recipe
Wedding Cake Martini
White Chocolate Martini Recipe
White Sangria Recipe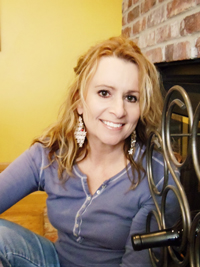 Memorial Day and Warmer Weather Treats!
It's finally warming up! In my neck of the woods we had SNOW on May 2nd. Now were on to the warm weather sweet treats!
I started celebrating by having a Sangria last night. Sangria is so easy to make - and the trick to making it spectacular is - following the super easy procedure. IF you need a brush up see:
How to Make Sangria
As for Memorial Day Goodies - I bake the LESS sticky stuff if I have to travel. And something that the kids can grab with their fingers as they cruise by the dessert table and run off to their next game. Cookies and brownies work the best for this!
The past month, these are my top five most viewed cookie recipes:
#1
Anisette Cookies
#2
Italian Wedding Cookie Recipe
#3
Pizzelle Recipe
#4
Ricotta Cheese Cookies
#5
Meringue Cookie Recipe
Have a fun filled Memorial Day!
Lisa
Would you like to share this page? You know how to do it! Thanks for sharing the sugar love!