Strawberry Lemonade Recipe
Tangy Sweet Goodness!
A
strawberry lemonade recipe
isn't the first red drink that pops in your mind when you think of
Italian drinks
. But add some amaretto with some vodka - and it can be! And that's why I included TWO strawberry drink recipes - one with alcohol, and one without.
The most unique thing about this strawberry lemonade recipe - is the bright red color that DOESN'T come from some food coloring. It comes from grenadine. (It's the syrup used in Shirley Temples.)
Because this is so colorful - it does look like party punch. And it would be super easy for kids to think it's theirs.
So here's my tip to avoid confusion and keep this kid-friendly and work-friendly - but still have it a snap away to shift into party mode in an instant:
Make the pitcher full with NO alcohol.
Keep two sets of glasses by the pitcher - use one set for "grown-ups" and the other for kids so the lil ones don't grab yours by accident - (or on purpose if they are teenagers)
Keep a jigger (or shot glass) in a separate area with vodka and/or amaretto (see below for ratio ideas)
If you are looking for another lemonade recipe, check out my
watermelon lemonade recipe
. And if you were just looking for a way to use your strawberries, I have a great
fresh strawberry cake recipe
and nice simple
fresh strawberry dessert
(made with 3 simple ingredients)
And one other thing - if you were actually looking for a way to use up your lemons - see my
lemon dessert recipes
.
Thank you for stopping by-
Lisa
Owner and developer of
Italian Dessert Recipes

And "like" my Facebook page too!
Strawberry Lemonade Recipe
YIELD: 1 Pitcher

Ingredients:

* 1 1/2 cups of sugar (want sugar free? No Problem. Use the guide for measurements found on the back of you fav sugar free product)

* 2 cups sliced fresh strawberries

* 1 cup FRESH squeezed lemon juice (that's about 9-10 lemons)

* 1/4 grenadine

* 4 cups of water



Procedure:



* In a medium, combine the sugar and water

* Put the heat on medium and stir it long enough - just enough to get the sugar to dissolve.

* Once the sugar dissolves - let it simmer for about 5 minutes. (You won't need to stir it at this point)

* After 5 minutes, take the pan off the burner and let it cool completely. (I stick it in the fridge on a hot pad to hurry it up!)

* AFTER IT'S COOL - pour half of the syrup into the blender.

* Add the strawberries and blend until smooth

* STRAIN it into your serving pitcher. (Most people don't dig pulpy lemonade - so strain!)

* Throw away the solids ( pulp )

* Add the remaining syrup, plus your FRESH squeezed lemon juice and the grenadine.

TIP: Don't ADD ice to the pitcher because that will dilute your drink.

GROWN UP VERSION

Like I mentioned above - I make the big pitcher - and the grown-up versions glass by glass.

For one 8 oz. glass add:

1 shot of vodka

OR

1 shot of vodka plus 1/2 shot of amaretto (amaretto adds a lot of sweet! so even a 1/2 shot is too much for some people)




How Do I Make This Sugar Free?
First follow the directions on the box of your favorite sweetener. Just realize your version may turn out less syrup-y because real sugar after simmering for 5 minutes will thicken ever so slightly. If you know that - that will be your only surprise. Because most likely you are used to the way your sweetener tastes.

One more thing - the grenadine. I know the grenadine is what makes this strawberry lemonade recipe a little unique and colorful. BUT it does have sugar in it. So if you have a dietary restriction to sugar - you may want to omit this. But you probably already knew that.
Lemon Juice Tips
I do own a juicer. And I use it a lot. BUT THAT IS NOT NEEDED HERE - at all! Matter of fact you can get fresh lemon juice a lot easier just squeezing with your hands (and catching the seeds before the hit the pitcher).

Back to the top of the

strawberry lemonade recipe

.






Italian Drinks




Amaretto Coffee
Amaretto Drink Recipes
(A collection)
Amaretto Sour Drink Recipe
Amaretto Stone Sour Recipe
Amaretto Vodka Peach Schnapps
Amaretto Tea
Arnold Palmer Recipe
Basil Martini

Bellini Recipe
Berry Sangria
Best Sangria Recipe
Blue Lagoon Drink

Blue Martini Recipe
Cafe Amaretto
Espresso Drink Recipe
Espresso Martini Recipe
Harvey Wallbanger Recipe
How To Make Sangria
Kahlua And Cream Recipe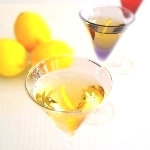 Kamikaze Drink
Italian Margarita Recipe
Limoncello Recipe
Liqueur Names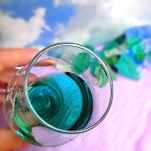 Manhattan Drink Recipe
Old Fashioned Cocktail
Peach Sangria
Rob Roy Recipe
Soco Amaretto Lime Sangria Recipes Sour Apple Martini Recipe Strawberry Lemonade Recipe Watermelon Lemonade Recipe Watermelon Margarita Recipe Wedding Cake Martini White Chocolate Martini Recipe White Sangria Recipe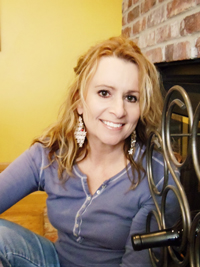 Memorial Day and Warmer Weather Treats!
It's finally warming up! In my neck of the woods we had SNOW on May 2nd. Now were on to the warm weather sweet treats!
I started celebrating by having a Sangria last night. Sangria is so easy to make - and the trick to making it spectacular is - following the super easy procedure. IF you need a brush up see:
How to Make Sangria
As for Memorial Day Goodies - I bake the LESS sticky stuff if I have to travel. And something that the kids can grab with their fingers as they cruise by the dessert table and run off to their next game. Cookies and brownies work the best for this!
The past month, these are my top five most viewed cookie recipes:
#1
Anisette Cookies
#2
Italian Wedding Cookie Recipe
#3
Pizzelle Recipe
#4
Ricotta Cheese Cookies
#5
Meringue Cookie Recipe
Have a fun filled Memorial Day!
Lisa
Would you like to share this page? You know how to do it! Thanks for sharing the sugar love!