Key Lime Cake
Sweet and Tart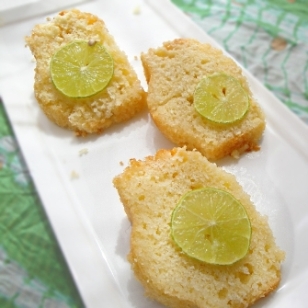 This key lime cake can be made with *normal* limes. Key limes are more tart than a regular lime but you can modify the sugar in your glaze to your liking. I would say other than squeezing the incredibly teeny tiny limes this would have been posted on my
easy cake recipes
page. But to be fair - I've not labeled this as easy just due to the squeezing time ( which I had my husband do for me!).
You don't find key limes in most
Italian dessert recipes
. That's just because they grow in Key West Florida. But I wanted to mess around with them and see what it was like to bake with them. The biggest take away I got from this - KEY LIMES ARE A PAIN TO JUICE! Tough little skins, compact little fruit and numb fingers. That's why I kindly asked my husband to juice them for me.
This cake is a mix of tart and sweet. It's not quite as dense as a pound cake.
There are couple of creative liberties you can take. See
substitution section below
for ideas.
Key Lime Cake
YIELD:
1 small/shallow bundt pan OR 8 x 8 square pan
Ingredients:
* 1/2 cup unsalted butter
* 1 cup sugar
* 2 eggs
* 1 3/4 cup all purpose flour
* 2 tsp. baking powder
* 1/2 tsp. salt
* 2/3 cup heavy cream
* 1 grated rind of the key lime
* 1 tablespoon of fresh squeezed key lime juice
GLAZE:
* 1/3 cup Key lime juice
* 1 cup powdered sugar
Procedure
* Pre-heat oven to 350 F.
* Grease the cake pan.
* Cream the butter until smooth.
* Gradually add the sugar. You want it light and fluffy.
* Add the eggs, one at a time. Beat again till mixed.
* Sift the flour, baking powder and salt together.
* Take turns adding the flour and the cream into the egg mixture.
* Mix in the Key lime rind and 1 tablespoon juice.
* Spoon the batter into the prepared cake pan and bake for 20 minutes.
* Check the cake for browning - if it looks like it's going to brown too much - cover with foil.
* Continue to bake for another 20 minutes.
* Mix the glaze ingredients together until smooth.
* After the cake has baked and
while the cake is still warm
spoon the glaze over the top of the cake.
NOTE:
A total of 40 minutes baking time. I just noted to check the cake for browning at a 20 minute mark. I like a browned edge cake. Some people don't.
I do! Next time I will make this with a tad more citrus flavor and add orange and lemon zest.
I have a rum cake I usually make with this same type glaze and cake texture. I put 1 cup of nuts in the bottom of the cake pan before I spread the batter. I think this key lime cake would be turn out great if you want to add nuts.
We don't use much key limes in our culture because they are from Key West Florida. Generally when one of our recipes calls for lime we use the traditional type.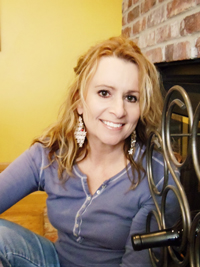 Memorial Day and Warmer Weather Treats!
It's finally warming up! In my neck of the woods we had SNOW on May 2nd. Now were on to the warm weather sweet treats!
I started celebrating by having a Sangria last night. Sangria is so easy to make - and the trick to making it spectacular is - following the super easy procedure. IF you need a brush up see:
How to Make Sangria
As for Memorial Day Goodies - I bake the LESS sticky stuff if I have to travel. And something that the kids can grab with their fingers as they cruise by the dessert table and run off to their next game. Cookies and brownies work the best for this!
The past month, these are my top five most viewed cookie recipes:
#1
Anisette Cookies
#2
Italian Wedding Cookie Recipe
#3
Pizzelle Recipe
#4
Ricotta Cheese Cookies
#5
Meringue Cookie Recipe
Have a fun filled Memorial Day!
Lisa
Would you like to share this page? You know how to do it! Thanks for sharing the sugar love!