Chocolate Mint Cookies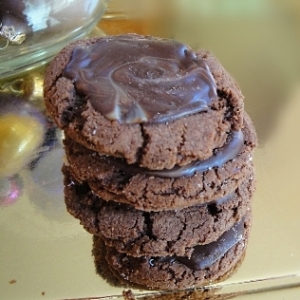 These
chocolate mint cookies
use Andes mints. You know the ones that USED to be free after every dinner in a fancy restaurant. Then Andes realized they had a good thing going on and they boxed these up and started selling them in the stores.
(I guess that tells my age.)
I got this recipe from my friend Alison
(gimmesomeoven.com)
. She uses a bit more of the mint than I do. So if you want a real mint flavor see below for her suggestion.
If you were looking for a chew-ier mint dessert recipe - see my chocolate
mint brownie recipe
. Same type chocolate mint flavor. Different texture ~ it's a brownie.
Thanks for stopping by. And if this wasn't exactly what you were looking for
scroll below
to see a full list of the
Italian cookie recipes
I have on my site. Lisa
Owner and Lover of
Italian Dessert Recipes
Chocolate Mint Cookies
Ingredients:

3/4 cup butter

1 1/2 cups brown sugar

2 Tbsp water

2 cups semi sweet chocolate chips

2 eggs

2 1/2 cups flour

1 1/4 tsp baking soda

1/2 tsp salt

1 1/2 (4.5 oz) packages of Andes mints

Directions:

* Melt the butter, sugar and water together. (I use a microwave) Just make sure the sugar gets melted however you do it.

* While the sugar/butter/water mixture is warm stir in the chocolate chips until they melt in.

* Let this cool a bit.

* Pour the COOLED sugar/butter/water/chocolate mixture into a bigger bowl.

* Beat in the eggs one at a time.

* In a separate bowl ( sorry have to get out another one), mix the flour, baking soda, and salt.

* Stir dry ingredients into the chocolate mixture.

* Cover and refrigerate the dough for about an hour.

* While the dough is chilling ~ break the Andes mints in half.

* Preheat oven to 350F.

* Roll cookie dough into balls and place on cookie sheet.

* Bake for 8-10 minutes.

* After removing cookie sheet from oven - press the half mint into each cookie. Let it for one minute and melt a bit.

* Use a toothpick ~ make swirls with the melting mint.(Or not. Just an option.)

* Let these cool before serving - they aren't that great warm.


Do I have to use "Andes Mints"?
The consistency of the cholate and the mint from "Andes" melts well. I wouldn't use a York mint. Too granular. And too much sugar in ratio to the chocolate. I'm sure there are other "mints" out there ~ but I know this one works!
Want more of a mint flavor?
My friend Alison doubles the Andes mints. She uses about 3 packages and melts a whole mint on the top of the cookie.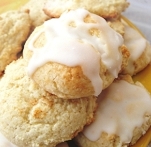 Almond Butter Cookies
Amaretto Cookies
Amaretto Lace Cookies
Almond Cookie Recipe
Anisette Cookies
Apricot Bars
Baklava Recipe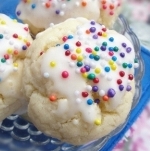 Bourbon Ball Recipe
Breakfast Cookie Recipe
Brown Sugar Cookie Recipe
Butterscotch Bars
Cappuccino Cookies
Caramel Cookie Recipe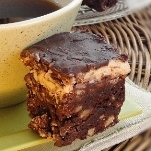 Cherry Chocolate Bars
Chewy Ginger Cookies
Chocolate Cookie Bars
Chocolate Crinkle Cookies
Chocolate Macaroons
Chocolate Mint Cookies
Chocolate Raisin Cookies
Coconut Macaroon Cookies
Coffee Brownies
Cornflake Cookies
Date Cookies
Date Bars
Eggnog Cookie Recipe
Florentine Cookies

Homemade Granola Recipe
Italian Fig Cookies
Italian Wedding Cookie Recipe
Kourabiedes
Lemon Cookie Recipe
Lemon Shortbread Recipe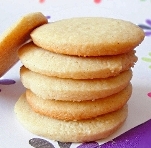 Meringue Cookie Recipe
Mint Brownie Recipe
Best Oatmeal Raisin Cookies
Orange Cookies
Peanut Butter Brownie Recipe
Pizzelle Recipe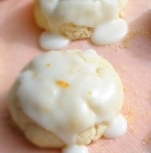 Pumpkin Bars Pumpkin Spice Cookies Ricotta Cheese Cookies Rum Ball Recipe Sesame Seed Cookies Sour Cream Cookies



Back to the top of the chocolate mint cookies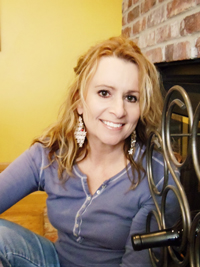 Labor Day Is Coming Up!
It's still so hot, it's hard to get excited about cranking up the over. So - there are a couple of NO BAKE stand-by's I use:
Strawberry and Marsala
Amaretto Mouse Cheesecake
The big word is NO BAKE.
And then, there's always my
Italian Drinks
collection to make a party unique and festive.
Whatever you choose for Labor Day, keep it cool. Keep it simple. And keep it safe!
Lisa
Would you like to share this page? You know how to do it! Thanks for sharing the sugar love!